Happy New Year! After a quiet couple of weeks, we are back in the office today and releasing OmniFocus 2.8 for Mac, which includes one of our most requested features: Global Search.
In OmniFocus 2.8, basic search works the same way it has since 2014: Click into the Toolbar Search field or hit ⌥⌘F and type the string you're looking for. The outline and sidebar are filtered to show just items in your current view that contain that string (if there are any). The part that's new in 2.8 is that instead of being limited to just searching the current view, you can click the magnifying glass icon in the search field and expand the scope! The three search scope options (Here, Remaining, and Everything) mirror the search options available in OmniFocus on iOS.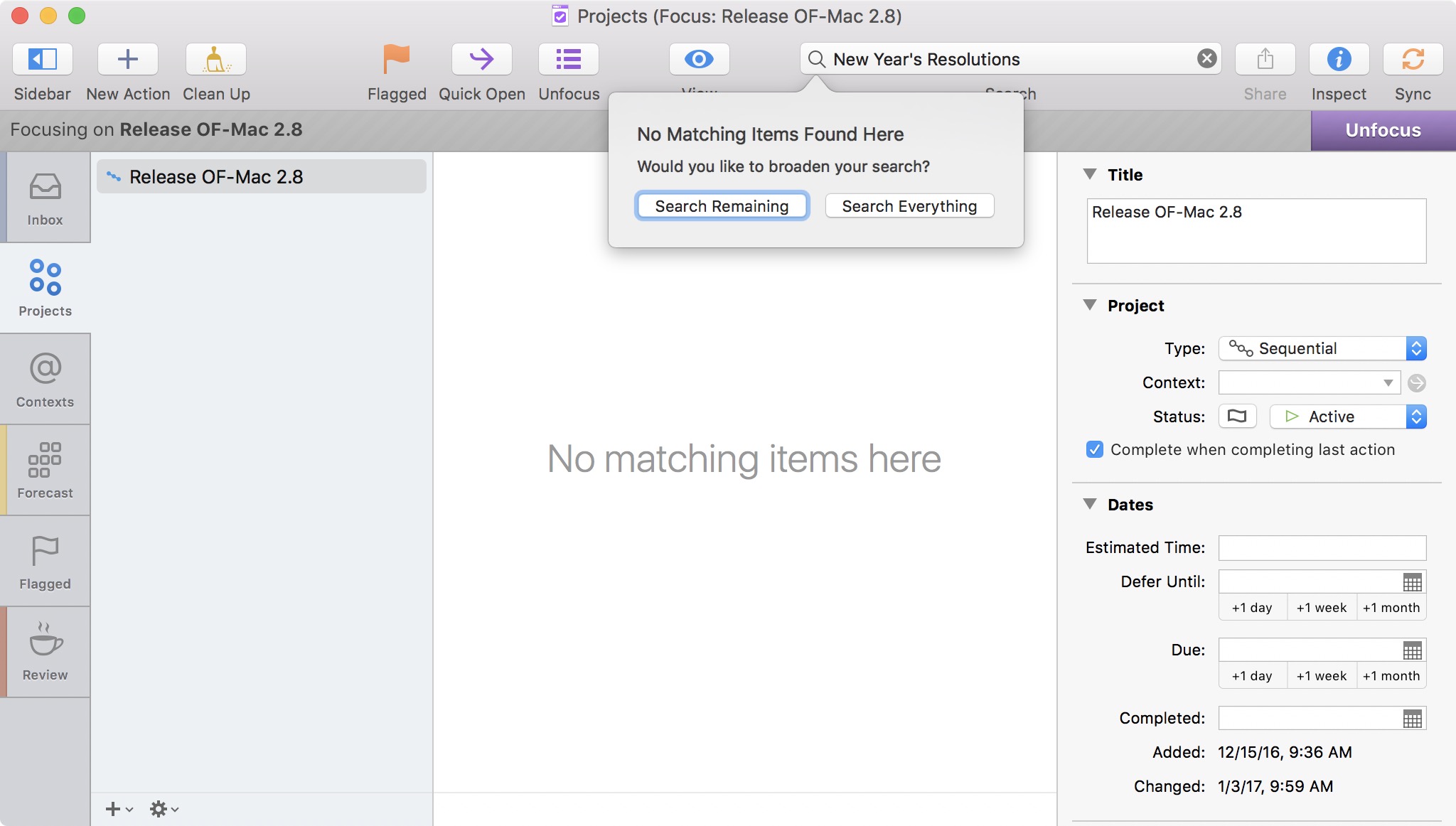 OmniFocus adds much more than Global Search, of course; the rest of the highlights of the release notes include full support for macOS Sierra's tabs, a better Attachments window, a bunch of usability improvements and features to aid in troubleshooting, and as usual, a large number of bug fixes. We hope you'll download the new build via software update or the App Store and check it out!
We've got a lot more planned in 2017 for OmniFocus! Next out will be v2.18 for iOS, which you can sign up to help us test. For the rest, Omni CEO Ken will reveal more in his annual roadmap post later this month. Thanks as always!