To celebrate the release of OmniFocus 3 for iOS, we've got new T-shirts — and art prints, mugs, stickers, and more — available now at our new store on Society6!
OmniFocus 3 Classic and Cool
Show off how you accomplish more every day by wearing the classic OmniFocus 3 checkmark T-shirt. Be the person who has it all together and who is wearing a big purple checkmark. Which is pure bonus. But maybe, just maybe, it's that extra jet propulsion you need to get you through each day. Better buy two, just in case!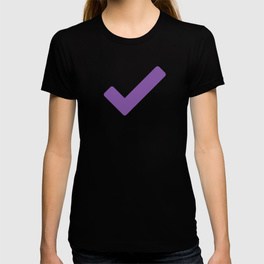 Or buy one that's just the checkmark and another one with the name OmniFocus 3 nicely printed below the checkmark.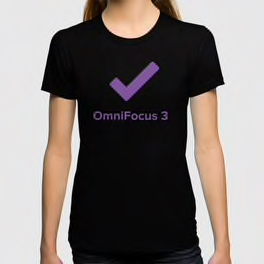 OmniFocus 3-Eyed Cat Carries Snake Friend
When, in the course of human events, it becomes necessary to create an OmniFocus T-shirt that's a three-eyed purple cat with a snake and some roses, well — we've got you. We're on it. We did it. And we think you'll agree that this is exactly what you need right now.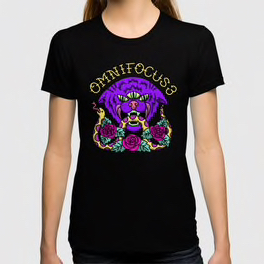 OmniFocus 3 Cool Cats
Will using OmniFocus make you as chill as these cool cats?
Yes, probably. Checks out. Get the T-shirt and show the world how you feel when your trusted to-do app has you feeling chill and groovy and ready for a coffee or a catnap.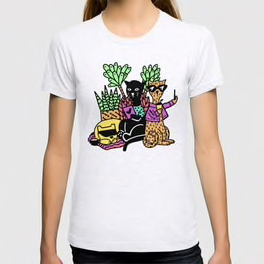 MUSIC EXCLAMATION POINT
Among The Omni Show's consistent quirks is the host yelling "Music!" at the beginning and end of each episode — which is entirely because, Brent claims, the show's opening and closing scripts say "-Music-" and he didn't know what to do SO HE YELLED IT.
At least this way the show's intrepid producer Mark Boszko knows where to edit-in the music. So it's quirky and functional, like the T-shirt itself. Which you should go get.