OmniGraffle 3.19, OmniOutliner 3.10, and OmniPlan 4.5 for iPhone and iPad are now available for installation via TestFlight! These app updates include support for new toolbar functionality on iPads running iPadOS 16 (currently in beta). Document toolbars are now fully customizable, with new toolbar button options, allowing you to do the following, all from the iPad toolbar:
Group objects in an OmniGraffle diagram,
Change the font size in an OmniOutliner document,
Level a project in OmniPlan!
The document toolbar now also supports document title menu functionality, introduced by Apple in iPadOS 16, and provides quick access to app options previously only accessible in the document browser.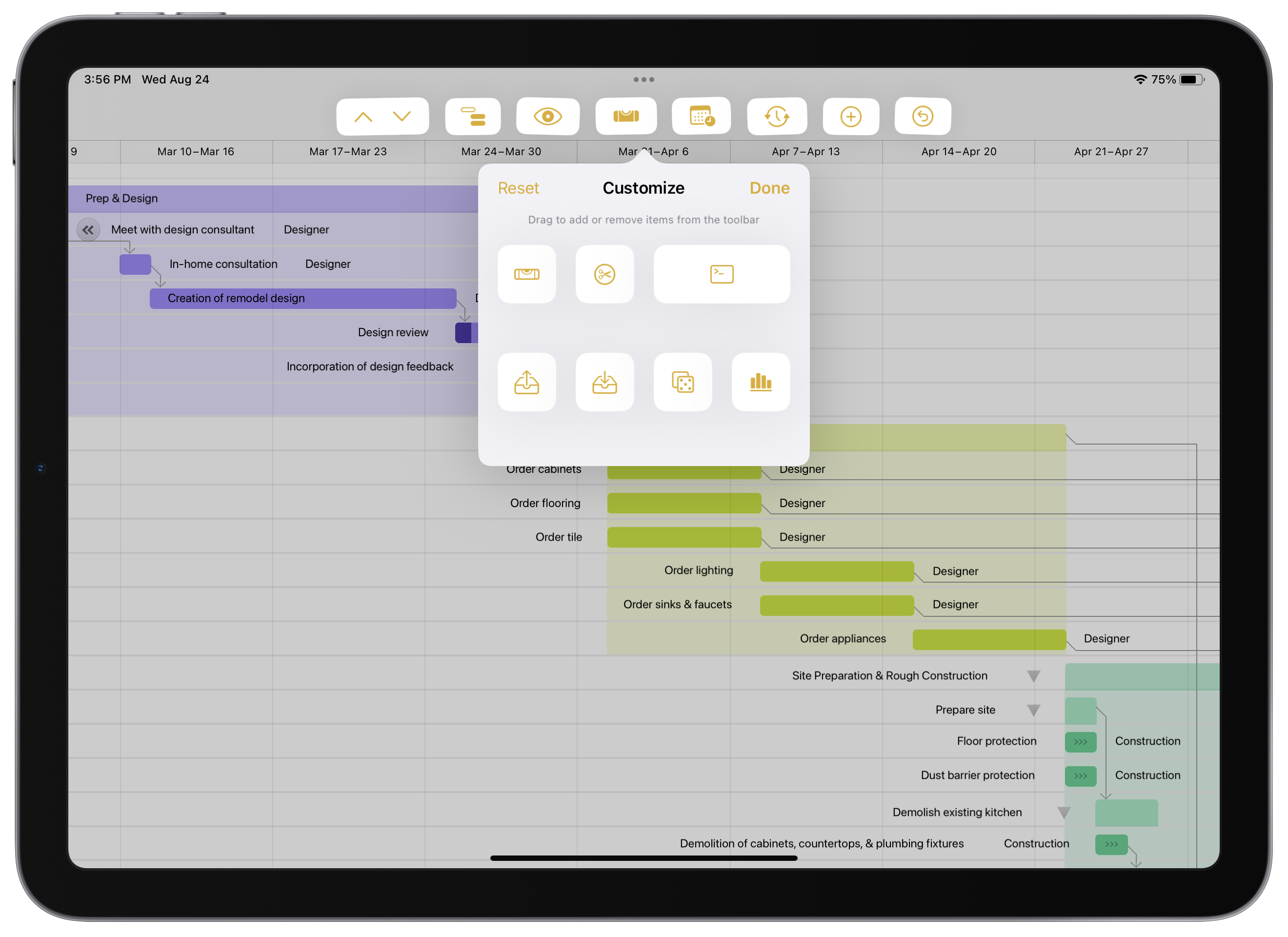 While these updates do not require iPadOS 16 for installation, new toolbar functionality is limited to iPads running iPadOS 16.
For OmniFocus 4 TestFlight testers running iOS 16, our initial implementation of Lock Screen widgets was made available in OmniFocus 4.0 TestFlight builds earlier this month, with support for a variety of OmniFocus widgets, always accessible from your iPhone's Lock Screen!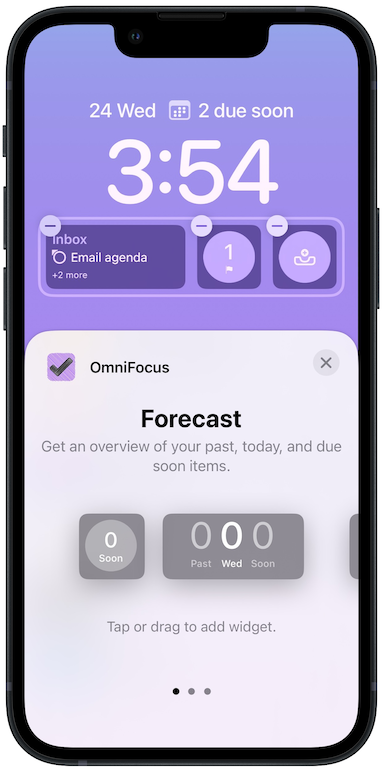 You can sign up to join the OmniFocus, OmniGraffle, OmniOutliner, or OmniPlan TestFlight on our website. Beta installations of iOS 16 and and iPadOS 16 are available via the Apple Beta Software Program.
We are looking forward to shipping these updates to all customers in the coming months; OmniGraffle 3.10, OmniOutliner 3.10, and OmniPlan 4.5 will be available on the App Store when Apple releases iPadOS 16. We have not yet set a release date for OmniFocus 4 - stay tuned for more information on our OmniFocus 4 timeline!