Omni Newsletter Summer 2023
The Song of Summer is playing here in Seattle, and with it longer days and shorter nights, sunny weather and growth in abundance. We also have an abundance in updates to share with you.
Let's dive right in.
Fifteen Years Already?
July 10th marked the 15th anniversary of the App Store and, naturally, also of OmniFocus for iPhone. Omni CEO, Ken Case told the story of debuting as the only productivity tool on the very first Top 10 list, plus other early App Store adventures, though he doesn't explain why anyone was up at 3am.
WWDC 2023, a Party and One More Thing
WWDC 2023 marked the return of Live Near WWDC — a benefit concert, featuring "James Dempsey and the Breakpoints" (a collection of nerds, techies, and community luminaries from around the world) performing songs written by developers on programming themes.
We were honored to contribute as a sponsor, plus our intrepid CEO, Ken Case, contributed as one of the "Breakpoints." The event utilized sponsorship funds to cover the costs of the show, which enabled 100% of ticket/merch sales to go directly to the beneficiary. It raised about $7,000 for Women Who Code, and you can watch the show on YouTube. We're gratified to support an event that brings together the developer community, while also supporting inclusivity in tech.
Party aside, we always approach WWDC — as we did this one June 5–9 — with one eye towards the possibility that our development efforts may be disrupted by improvements in our environment. This year's WWDC certainly brought plenty of those improvements, and "one more thing" (which is a venerated phrase for us, one that should not be used lightly). What did these announcements mean for Omni?
Ken Case posted an article on the Omni blog to answer that question and to outline first thoughts about the Apple Vision Pro and the new era of a spacial computing platform that Apple just brought in. (Spoiler alert: we think it does the term "one more thing" justice.)
OmniFocus 4 Dev Update
Speaking of shipping OmniFocus 4, we have just reached the Design Freeze milestone. w00t!

This is a huge development. Just to remind you of the process, Feature Freeze and Design Freeze milestones are by far the most time consuming, with the remaining four milestones progressing in much more rapid succession (and in some cases, overlapping).
Reaching the Design Freeze milestone for OmniFocus 4 frees up resources to tackle the remaining engineering work; and meanwhile, both documentation and localization are already in progress.
That said, it's important to keep in mind that we're developing OmniFocus 4 simultaneously for all platforms, which includes testing and documenting — all at the same time, like flying in formation. OmniFocus 4 across all platforms shares a truly unified vision, and will be released universally for the Mac, iPad, iPhone, and Apple Watch.
Plus, its web-based companion is also receiving an update, with newly supported features. OmniFocus for the Web is currently in public testing for all OmniFocus 4 testers with a subscription to OmniFocus for the Web.
We're very eager to share OmniFocus 4 with you as soon as we possibly can. Suffice that we're still on track to ship this year.
Highlights from The Omni Show
It's not every day when we get to hear Ken Case discuss — at its outset — a brand new computing platform. On The Omni Show, he did so, while explaining the WWDC 2023 impact on our roadmap in more detail.
Beyond the post-WWDC discussion and our own support human, Marley Wissner, peeling back the curtain on our support process, here are some highlights from the amazing community surrounding the Omni Group's award-winning products, as heard on The Omni Show:
How Johnny "Decimal" Noble Uses Omni Software — Known for his information cataloging / productivity system called the "Johnny Decimal System," Johnny Noble breaks down how he got the idea and how he uses the system with Omni software to stay productive.

How Ryan Singer Uses OmniGraffle — A founding member of 37signal's Basecamp team, Ryan stops by to explain how he uses OmniGraffle for brainstorming and for helping companies solve problems between their product and engineering teams.

How Dr. Matthew Kmiecik Uses OmniGraffle — Cognitive neuroscientist Dr. Matthew Kmiecik discusses his fascinating career, his workflow, and how he uses OmniGraffle to make data more accessible and engaging.
Omni Automation on The Automators Podcast
As creators of powerful tools, we believe its important to empower people to automate what they need. Thus, we place a high value on including a robust infrastructure for user automation.
Sometimes these tools are the latest (and maybe the greatest, who knows?), and sometimes they are the veritable tried and true. On an episode of The Automators podcast, David Sparks and Rosemary Orchard invited Omni Automation wizard, Sal Soghoian, on to talk about some of both.
If you're interested in interoperability and how Omni Automation Script URLs can be turned into actions for Alfred workflows, or how to use OmniFocus Voice Control to drive OmniFocus using your voice, or even how to get started with learning good ole AppleScript, you may want to check out the latest episode of The Automators podcast.
What's Summer Without a Picnic?
As you well recall, back in March of 2020 the pandemic started by a shelter-in-place order, followed by working from home through one virus variant after another, and one surge after another — then, of course, one booster after another.
Finally, this summer our staff has has decided to party like it's 2019. Or at least picnic like it's summertime, which it is.
On Wednesday, August 9th, we all got together at Magnuson Park in Seattle (Shelter #1 to be precise) and enjoyed the outdoors, lots of games, Pagliacci Pizza and some truly festive Trophy Cupcakes.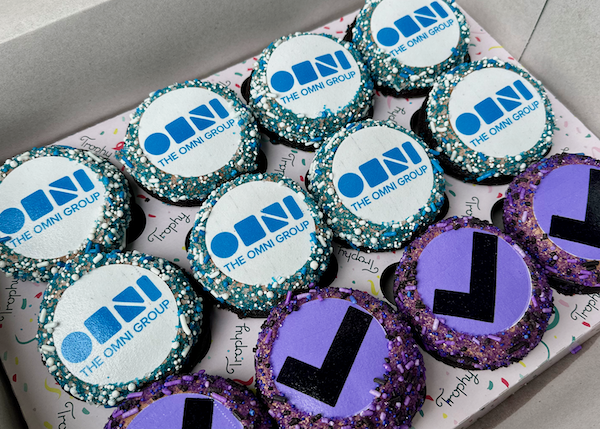 Furry family members were also included.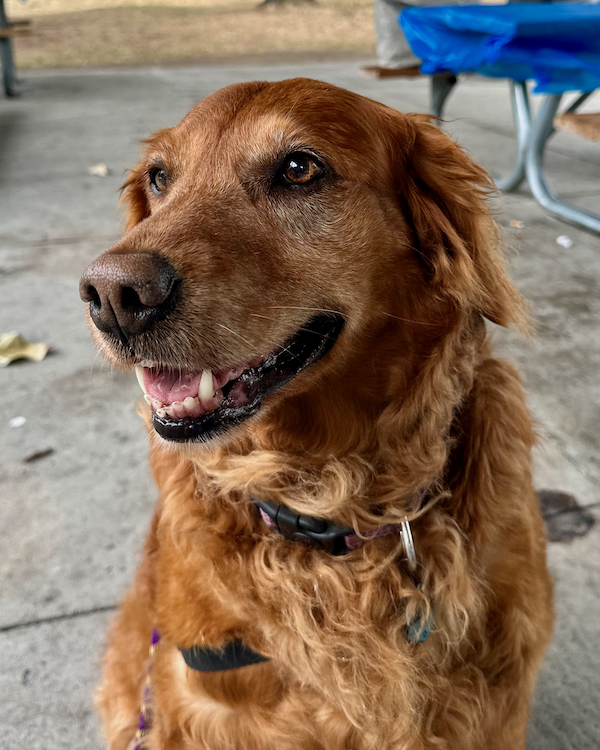 Our staff is now a little more spread out geographically these days, with folks working in other regions, but for the locals, it was truly lovely to see each other face to face again.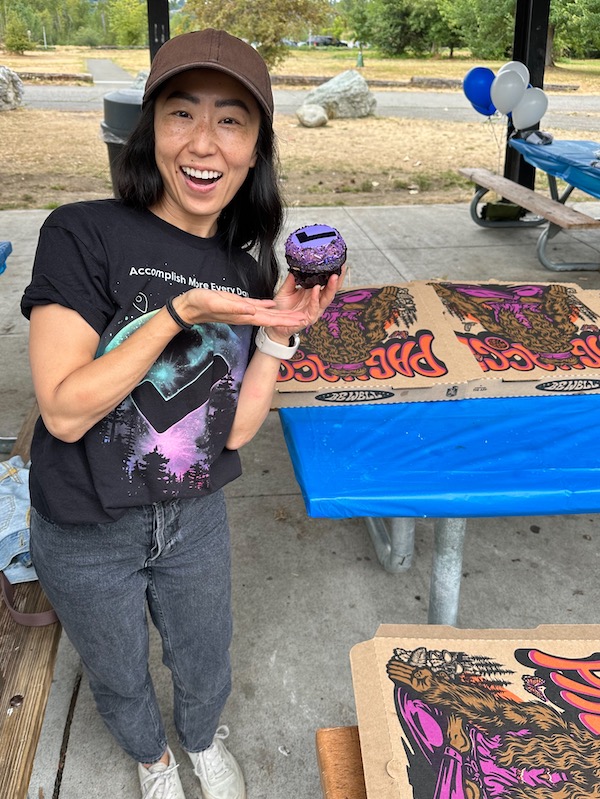 Until Next Time
To say we have a busy few months ahead is quite an understatement, so without fanfare or flourish we'll get back to work. Thank you very much for reading this latest issue of the Omni Newsletter.
Until next time, stay in touch with us on Mastodon, and of course on our blog.
Want to catch up on past newsletters? Check out the archive.