What's New with iOS and iPadOS 14
Since the announcement of iOS 14 in June, we've been preparing updates to our apps to take advantage of new features coming to iPhone and iPad—and ensure smooth operation for our users.
Now that the operating systems are here, we're happy to share the status of these updates.
OmniFocus for iOS: OmniFocus 3.9 for iOS, the version now available, is built to run great on iOS 14. OmniFocus 3.10 for iOS adds support for new features (specifically the new date picker) and is in TestFlight starting today.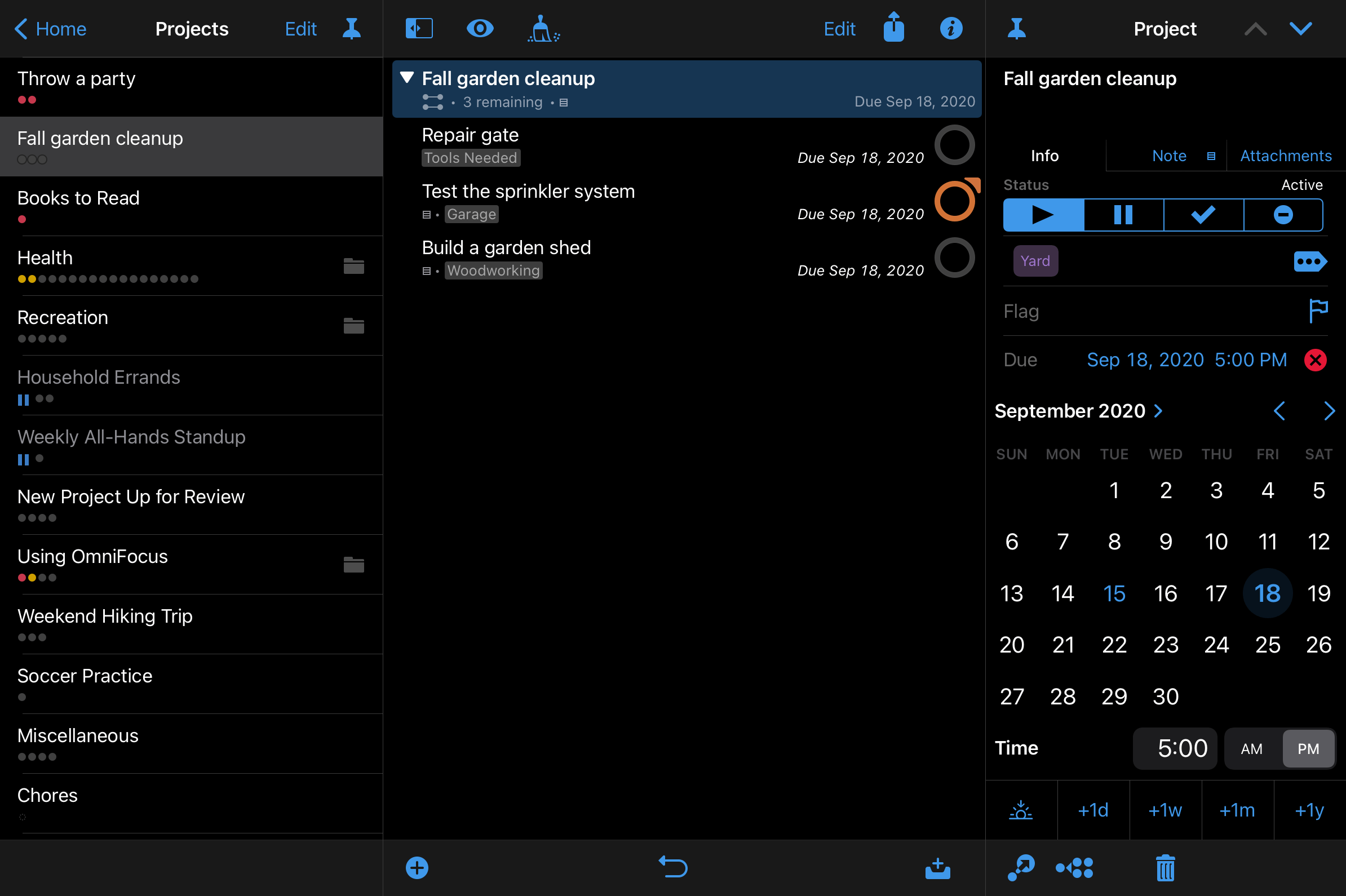 OmniOutliner for iOS: OmniOutliner 3.6 for iOS, available now, is updated for iOS and 14. OmniOutliner 3.7 for iPadOS adds enhanced Scribble support and is now available in TestFlight.

OmniGraffle for iOS: OmniGraffle 3.15 for iOS is built to run great on iOS 14 and is available now.
OmniPlan for iOS: OmniPlan 3.14 for iOS is updated for iOS 14 and will be submitted to the App Store soon. Work continues simultaneously on the next major version of OmniPlan for iOS.
In addition to these iOS 14 updates available now, development continues on an update to OmniFocus for iOS with support for the new iOS 14 widget styles. We're excited to share this and more soon.
If you have any questions or feedback, email support@omnigroup.com—our amazing Support Humans are standing by, ready to help.