Indispensable idea organization
Welcome to OmniOutliner 3, an amazingly flexible program for creating, collecting, and organizing information. Use OmniOutliner's document structure to brainstorm new ideas, drill out specifics, and line up the steps needed to get everything done. It's more than just an outlining tool—you've got multiple columns, smart checkboxes, customizable popup lists, and an über-innovative styles system at your disposal. Use OmniOutliner to draft to-do lists, create agendas, manage tasks, track expenses, take notes, plan events, write screenplays . . . and just about anything else you can think of.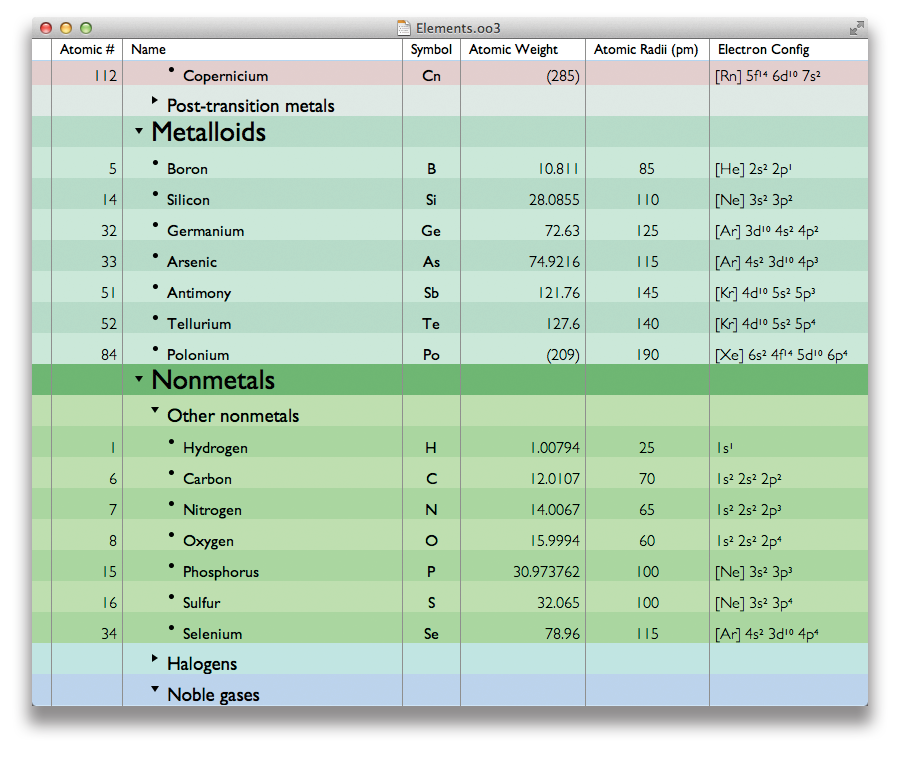 Multiple column types
Here's where OmniOutliner really stands apart from other outliners, word processors, or even spreadsheet applications. You can create documents with multiple columns that contain different types of information - like pop-up lists, checkboxes, numerical values, dates, durations, or just plain text. Columns can even dynamically calculate sums for you, or produce averages.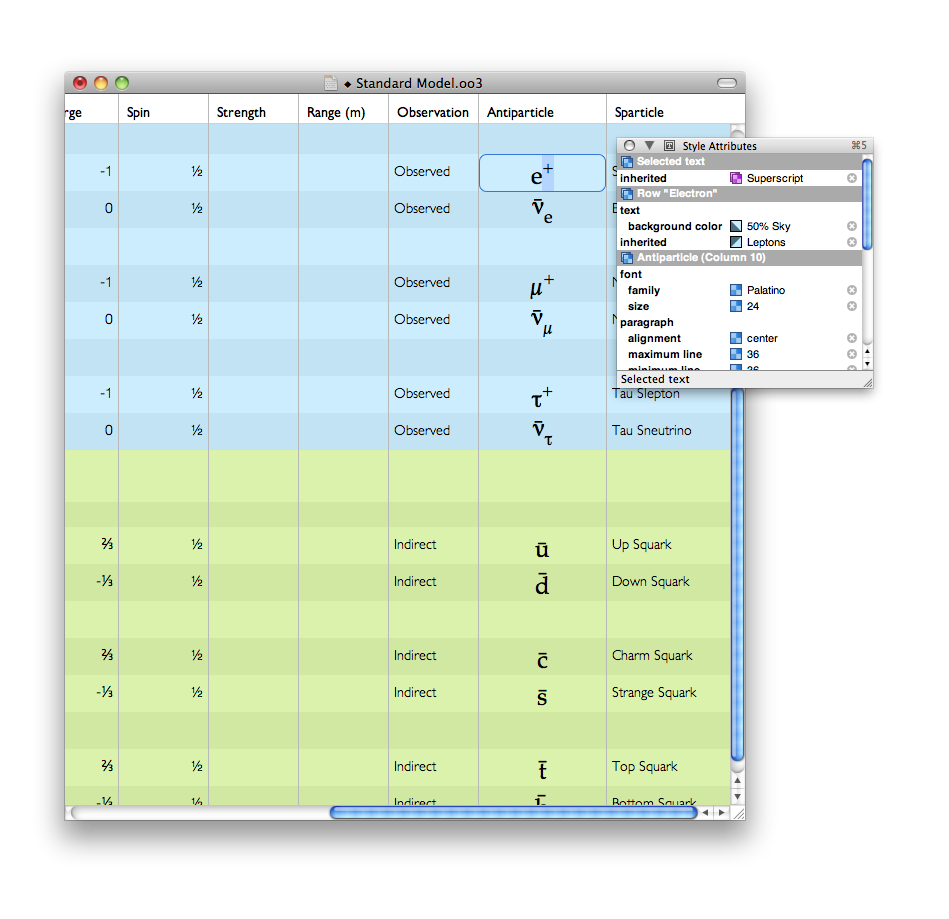 Styles
Styles are the visual elements that define the look of your documents: your type face choices, row colors, column background images, and so on. OmniOutliner helps you format on the fly with a super-powerful Styles system designed to give you everything you need to apply style changes - from one word at a time to document wide.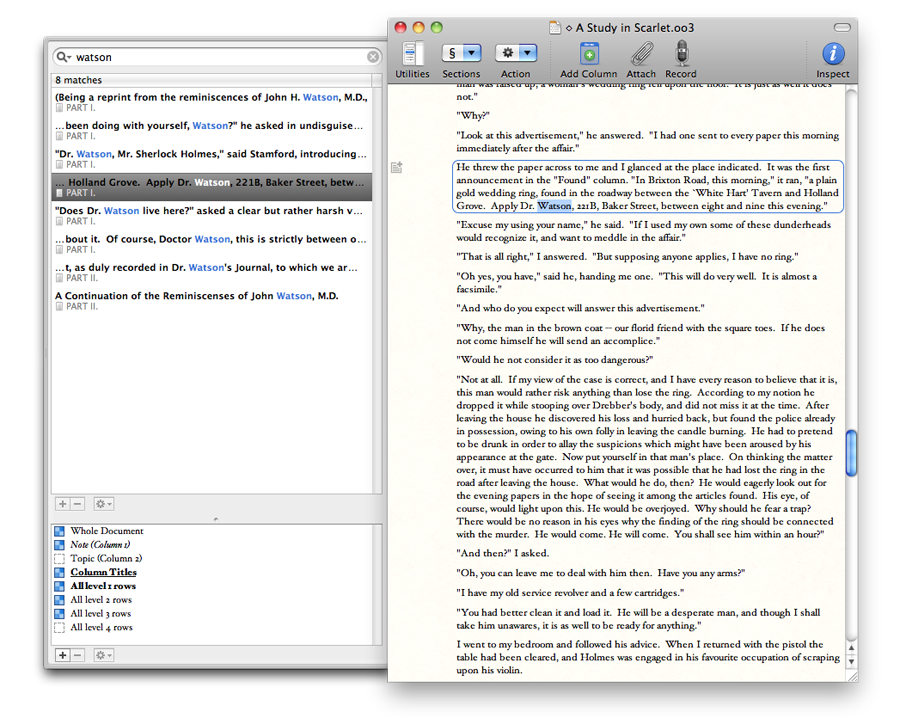 Batch find
Here's a handy feature for when you need to find a specific word or phrase in your outline: type in your search word, and OmniOutliner searches your whole outline at once. All of the matching results will show up in the Utility drawer and update with each letter you type, so you get results immediately.
OmniOutliner 3 is a paid upgrade from OmniOutliner 2.x. License codes for earlier versions of the software will not work with OmniOutliner 3 or OmniOutliner Professional 3. This is a free update for all owners of version 3.

The app will run as a fully functional trial for 14 days without a license. Also available for purchase on the Mac App Store. Requires Mac OS X 10.4.8 or later to run.
Latest release: October 26 2012
Bug Fixes
(Pro) Fixed a memory leak with audio recording that would cause a crash with certain hardware.
Software Update will now prompt for an administrator password when installing into a protected folder. Does not apply to Mac App Store editions.
Software Update is now able to handle paid upgrades properly (i.e. it's now ready for OmniOutliner 4). Does not apply to Mac App Store editions.