Award-winning mobile personal task management
The iPhone edition of OmniFocus brings powerful task management functionality to users' fingertips. With live, automatic syncing, location-aware custom actions lists, and on-the-fly task entry with voice notes and image capture, OmniFocus for iPhone is built to enhance your busy life. Access shopping lists, agenda items for work, tasks for home, or any other lists you need, wherever you are.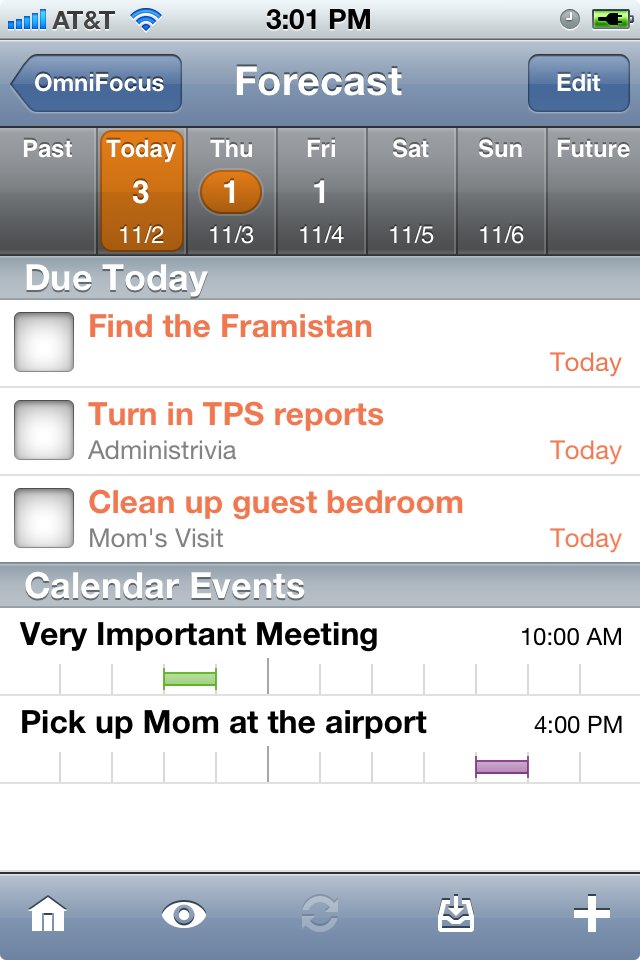 Forecast
A tap of the finger shows you where and what you need to take care of, and now you can check your OmniFocus for iPhone Forecast for an easy way to see when everything needs to be done. Deal with urgent items in the Overdue view, see what's on the agenda for today, enable Calendar integration, and glance at the week ahead to balance your workload.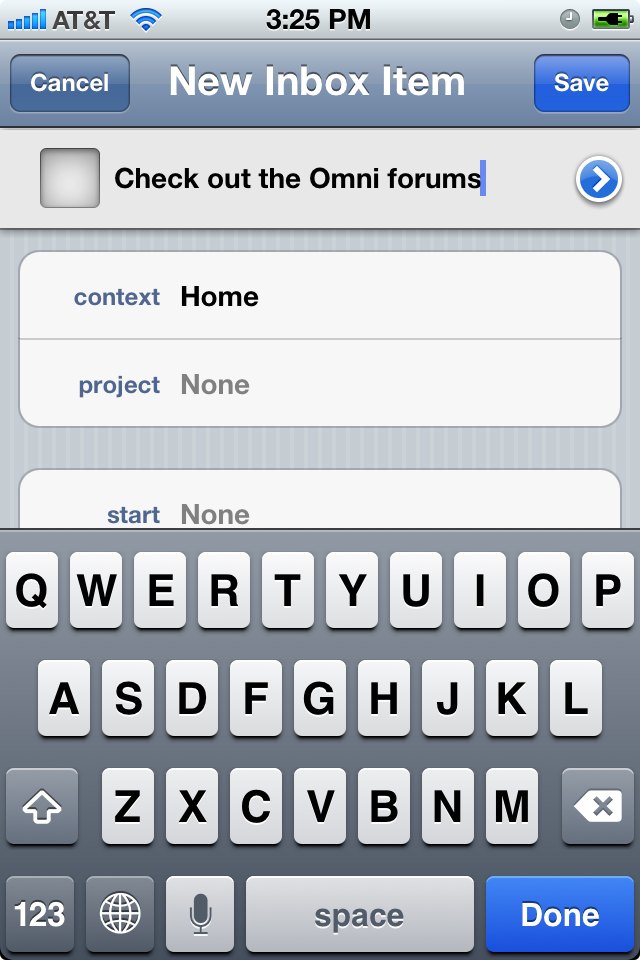 Capture
Capture everything that's on your mind with the inbox, a catch-all place to store items until you're ready to process and categorize them. To add a new item, just tap the New Inbox Item button in the toolbar, type whatever's on your mind, tap Save, and you're done. For more real-time control options, try the Siri integration feature that brings ideas from your voice straight to your OmniFocus inbox.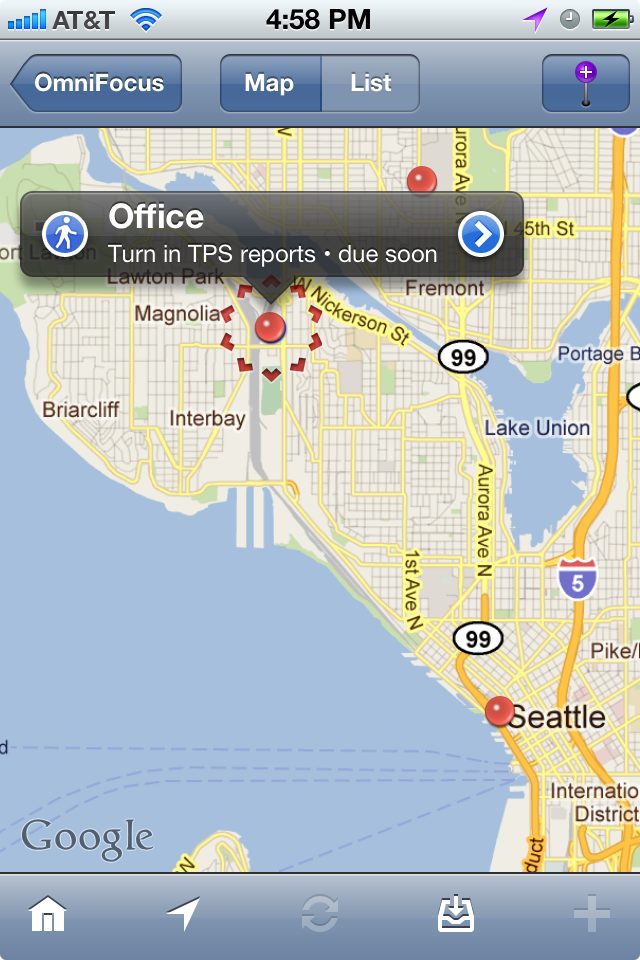 Nearby contexts
Thanks to iPhone's location awareness, OmniFocus can help you decide what to do next based on where you are. When you tap "Maps" on OmniFocus' home screen, it shows you the available actions that are closest to you. For instance, if you're out buying groceries, OmniFocus can show you the closest grocery store and create an instant shopping list.
Latest release: October 09 2012
OmniFocus for iPhone 1.15.1 is a minor update which includes updated localizations, and fixes a handful of bugs.
OmniFocus for iPhone requires iOS 5.1 or later.
Localization
Corrected a localization regression which caused the English names of the built-in perspectives to be displayed incorrectly.
Updated German, Spanish, French, Italian, Dutch, Russian, and Chinese localizations.
Miscellaneous
OmniFocus no longer captures completed reminders when Reminders Capture is enabled.
Corrected a layout problem on the Title & Note edit screen when running on iPhone 5.
Fixed a rare crash that could occur when switching between days in Forecast mode with the event timeline enabled.