OmniFocus for iPad combines the in-depth task management functionality of our desktop app with the advanced mobile experience of the iPad. It's got everything you'd expect—easy capture, fast organization, powerful location-aware task display—plus some exciting new features that make OmniFocus even more useful. Wherever you are, whatever you're doing, OmniFocus for iPad has the tools to help you stay on top of everything in your busy life.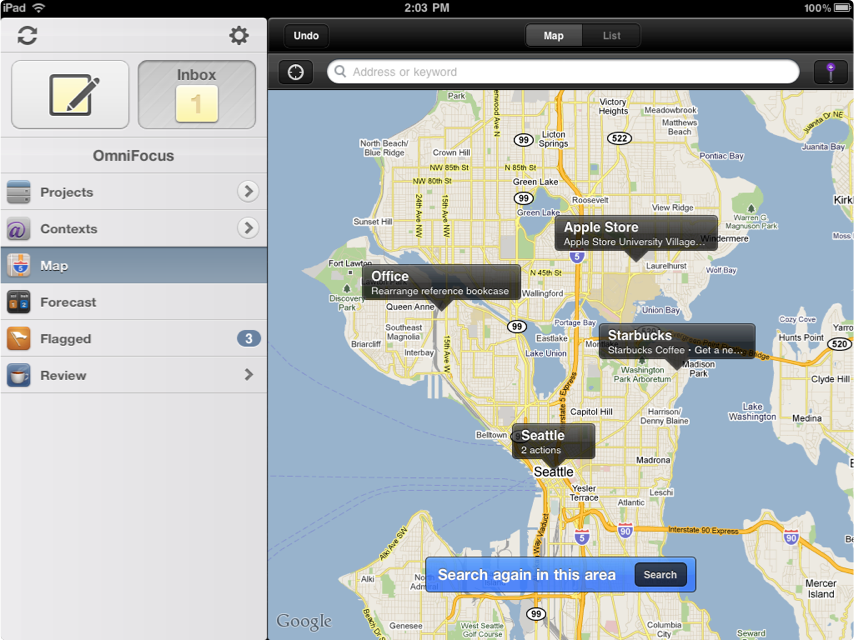 Context
Categorize your tasks by the tool, resource, or location required to accomplish them. View all of the calls you need to make by tapping the Phone context. See everything you need from the Grocery Store—no matter the project—and never make a second trip again. With OmniFocus for iPad's new simplified Map, see the available actions that are closest to you.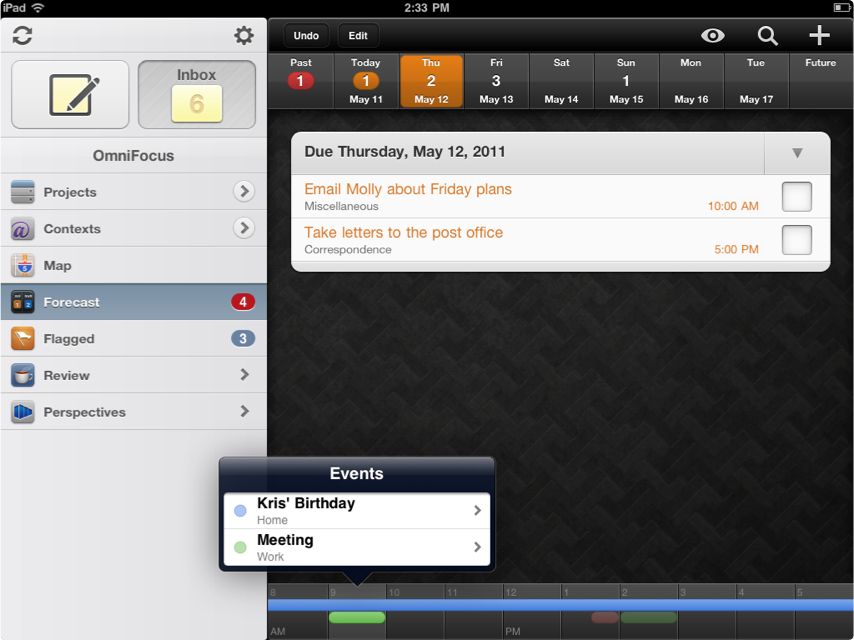 Forecast
A tap of the finger shows you where and what you need to take care of, and now you can check your OmniFocus for iPad Forecast for an easy way to see when everything needs to be done. Deal with urgent items in the Overdue view, see what's on the agenda for today, enable Calendar integration, and glance at the week ahead to balance your workload.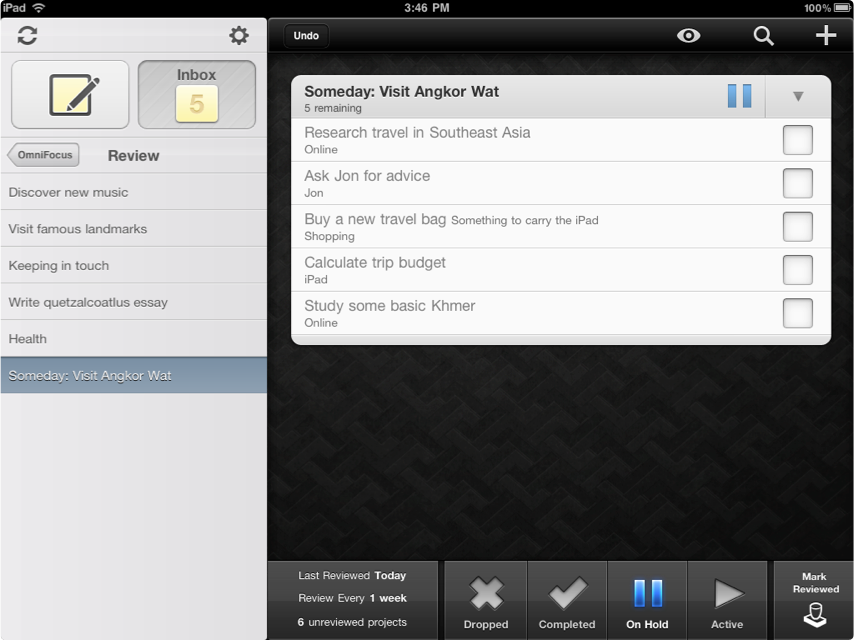 Review
Use Review mode to keep watch of your ever-changing needs and stay engaged with your entire OmniFocus document. Check-in with your items and update their statuses. Reactivate on hold projects or drop items that you know you won't get to. Ongoing reviews help you maintain your peace of mind by knowing you've got everything exactly where it needs to be.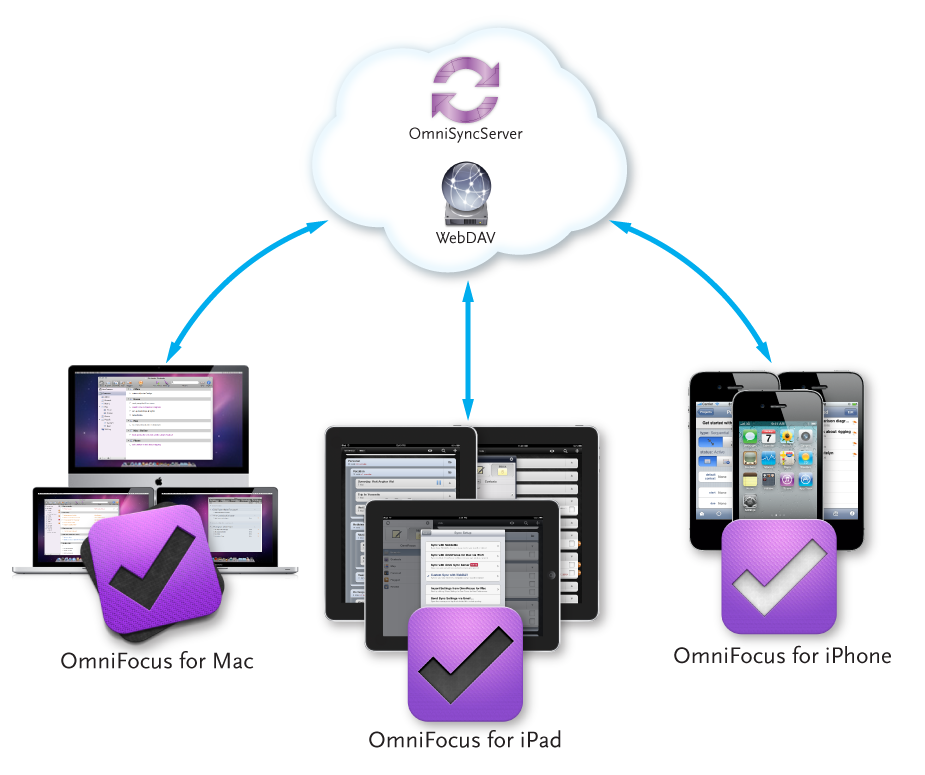 Sync
Keep it all up-to-date and take your to-dos
to-go
with Sync. OmniFocus for iPad can sync with OmniFocus for Mac, iPhone, or iPod touch via Omni Sync Server or other WebDAV servers.
Latest release: November 20 2012
OmniFocus requires iOS 5.1 or later. In order to use Location Reminders, you need to have an iPad 2 or later with 3G or 4G.
OmniFocus for iPad 1.6.2 is a minor update which adds Reminders Capture for iPad mini.
Reminders Capture
Added Reminders Capture for iPad mini.
Localization
Fixed a problem with the German localization which resulted in a blank message body when emailing an action.