Fast, simple graph drawing and data plotting
OmniGraphSketcher helps you make elegant and precise graphs in seconds, whether you have specific data to visualize or you just have a concept to explain. Specifically designed for reports, presentations, and problem sets where you need to produce sharp-looking graphs on the fly, OmniGraphSketcher combines the data plotting power of charting applications with the ease of a basic drawing program.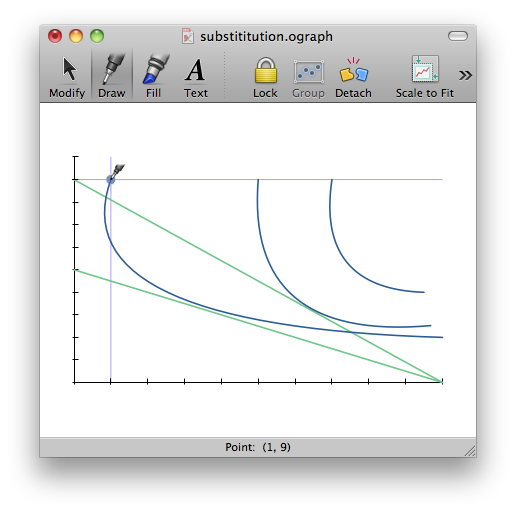 Simple, precise graph drawing
Easily draw curves and shade in important areas as if you were using a drawing program. You get numeric precision, but with no pesky equations necessary. Not an artist? No worries: sketch recognition turns whatever you draw into a smooth curve, with no wasted time getting everything perfect.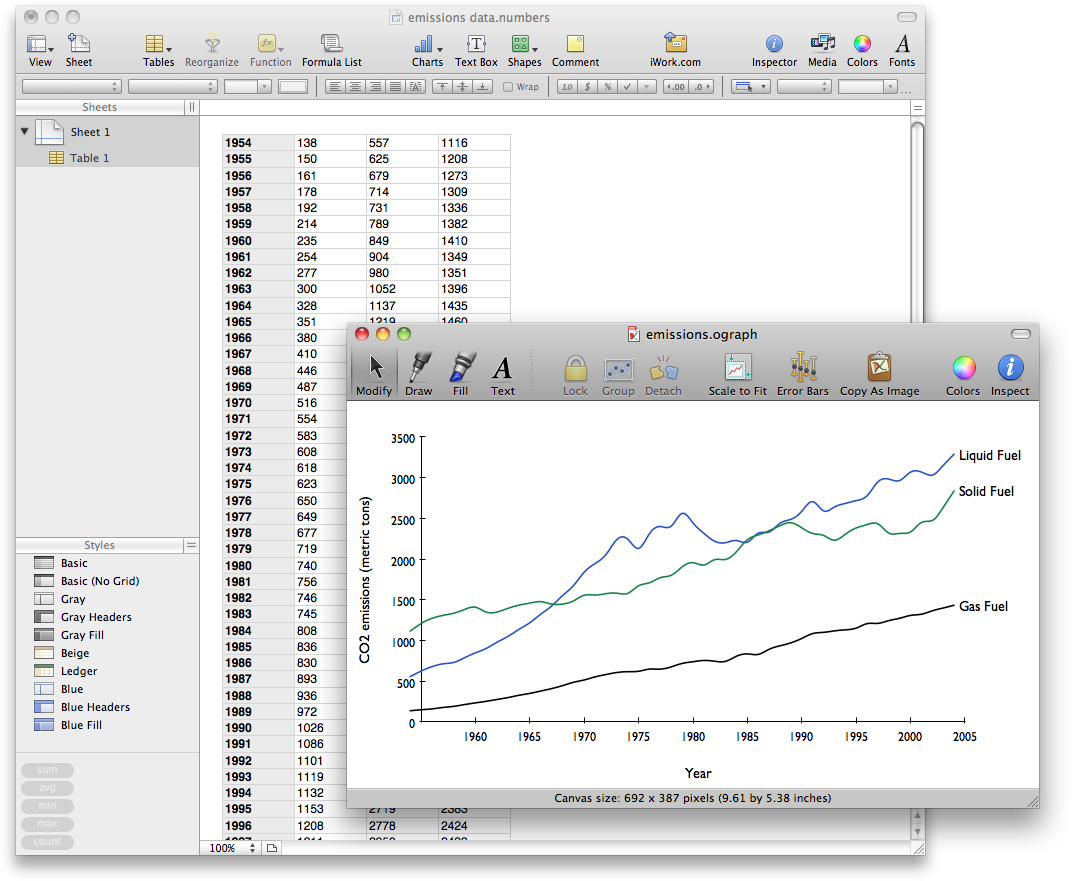 Easy import
Import data from anywhere — Excel, for example — via copy and paste and instantly get a lovely graph that you can use as is, or mark it up as much as you like.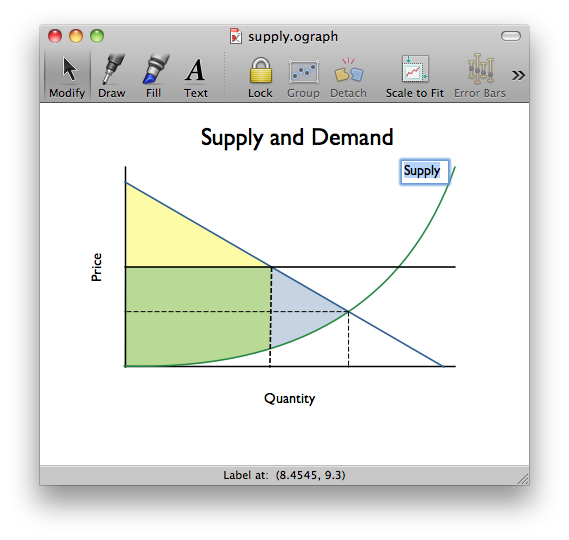 Add context
OmniGraphSketcher makes it easy to annotate your graph with text labels, colors, shapes, dashes, arrows, and tick marks wherever you want them. Just click on your graph to add new data or change existing information.
This is a free update for all current owners of OmniGraphSketcher. The app will run as a fully functional trial for 14 days without a license. Also available for purchase on the Mac App Store. Requires Mac OS X 10.5 Leopard or later to run.
Latest release: July 30 2012
OmniGraphSketcher 1.2.4 is a minor update that fixes problems with the Japanese and French localizations restored in version 1.2.3.