Perfect for quickly visualizing ideas and presenting them, OmniGraphSketcher for iPad helps you make elegant and precise graphs in seconds. Using simple multitouch gestures, you get the numeric precision of a charting application—with no complicated equations necessary. Whenever you need to produce a sharp-looking graph on the fly, OmniGraphSketcher for iPad combines the quantitative power of data plotting with the ease of touchscreen drawing.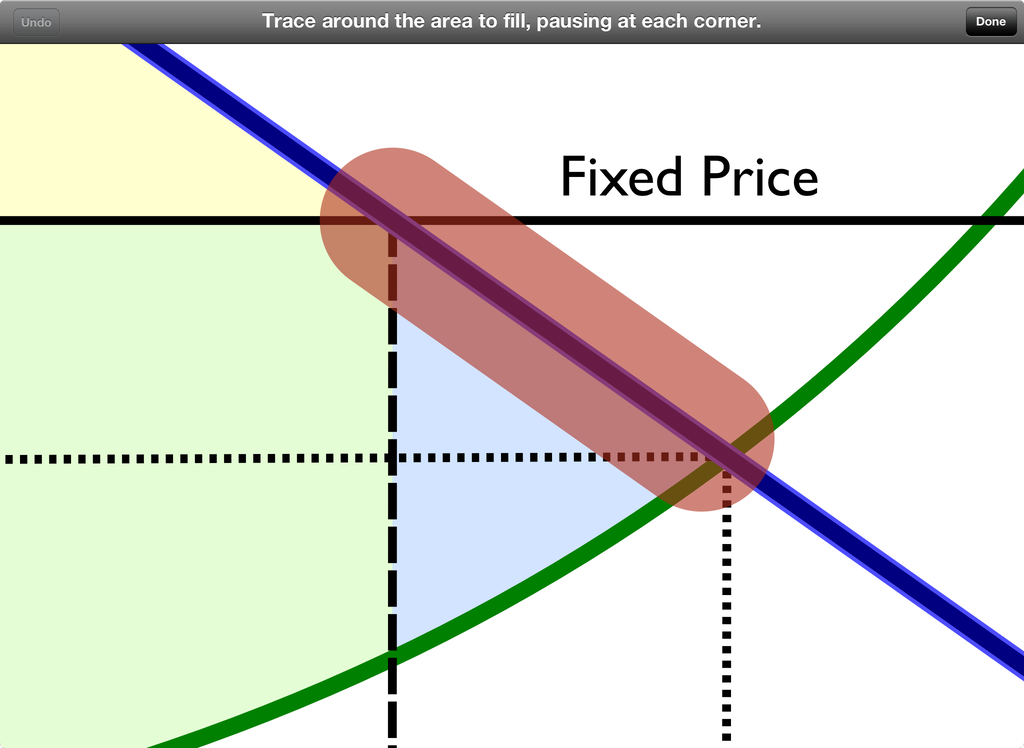 Easy Multi-Touch graph drawing
Get hands-on to create lines and data points, draw curves, and shade in important areas as easily as if you were drawing with numerically-precise fingerpaints. Sketch recognition turns whatever you draw into a smooth curve, so don't worry if you aren't the artistic type.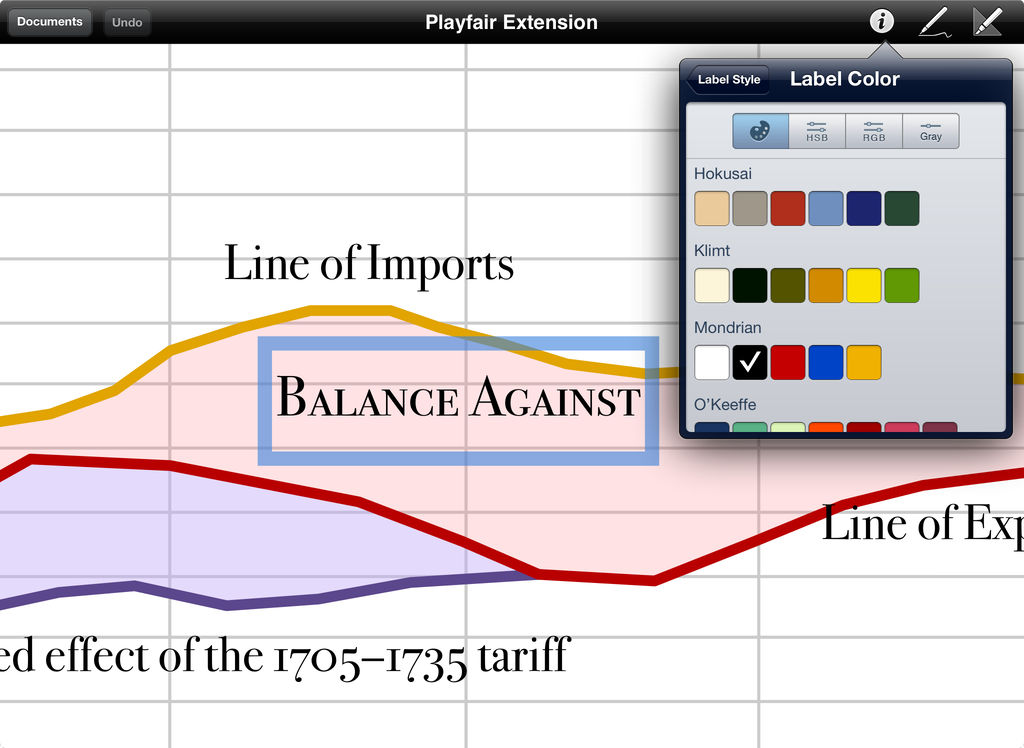 Professional results
OmniGraphSketcher for iPad makes it a breeze to quickly create high-quality charts and graphs without the need for complicated data plotting software. The simple, intuitive interface turns your freehand sketches into elegant, professional graphs. Behind the scenes, OmniGraphSketcher takes care of all the mathematical details so your graphs don't just look good, they're beautifully precise.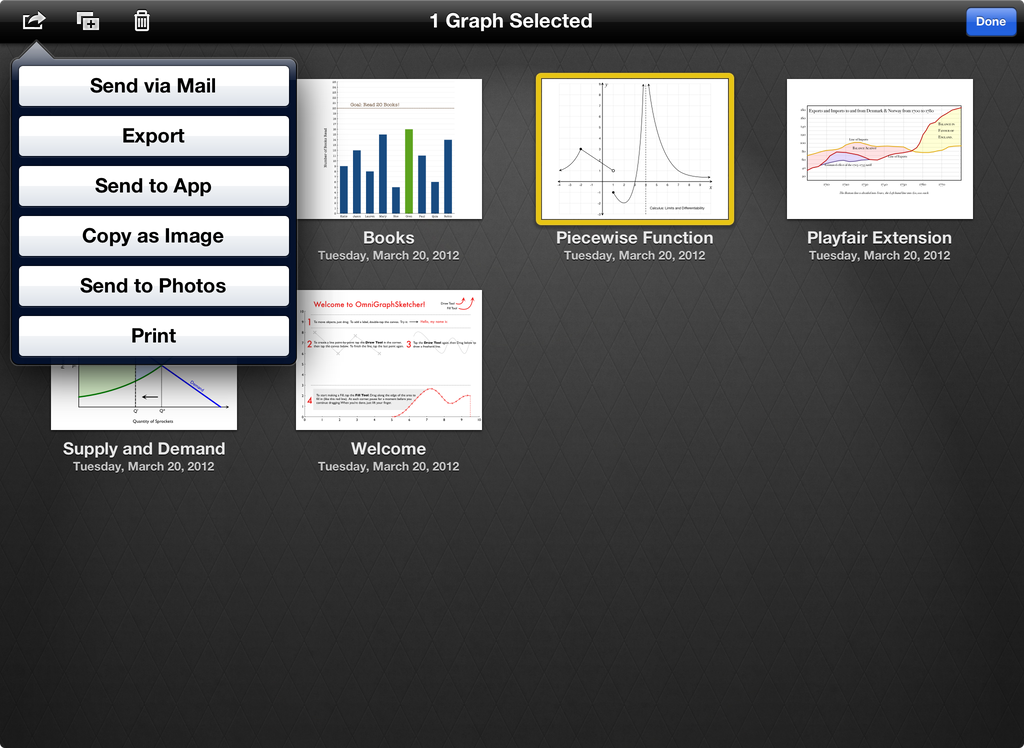 Easy export, collaboration, and sharing
Save your graphs to an iDisk or WebDAV server for easy collaboration with other OmniGraphSketcher users, or just email a PDF or PNG for quick approval. You can "Copy as Image" and paste into Pages or Keynote with just a few taps, or send a graph to the Photos application. Teaching a class or giving a talk? Plug in a VGA adapter and let your audience follow along as you create graphs on the big screen.
Latest release: October 22 2012
OmniGraphSketcher 1.6.4 is a minor update that fixes problems with dragging points and generating thumbnail previews.
Fixed a problem that resulted in OmniGraphSketcher becoming unresponsive when a snapped point was dragged away from a line.
Fixed a problem where generating thumbnail previews in the document browser consumed too much memory, causing OmniGraphSketcher to become unresponsive when launching after an app or iOS update.