Diagramming worth a thousand words
Need a diagram, process chart, quick page-layout, website wireframe or graphic design? OmniGraffle can help you make eye-popping graphic documents quickly by keeping lines connected to shapes even when they're moved, providing powerful styling tools, importing and exporting Microsoft Visio files, and magically organizing diagrams with just one click. Whether you need a quick sketch or an epic technical figure, OmniGraffle keeps it gorgeously understandable.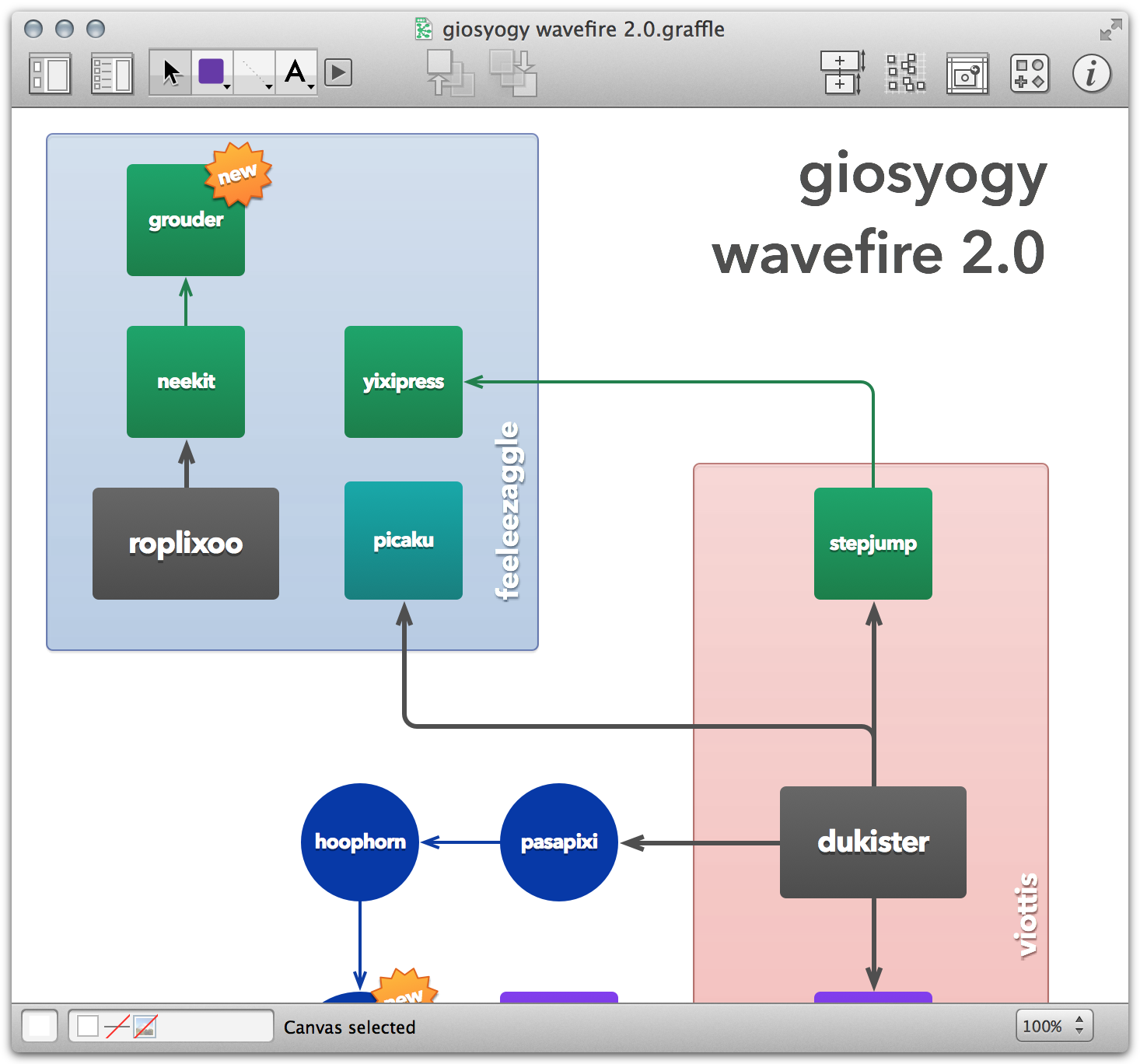 Envision
Quickly construct beautiful flow charts without drawing a thing — outline your ideas or data in the sidebar and let Automatic Layout do the rest. Visualize a vast concept or a simple organizational chart with an expansive, easy-to-use canvas.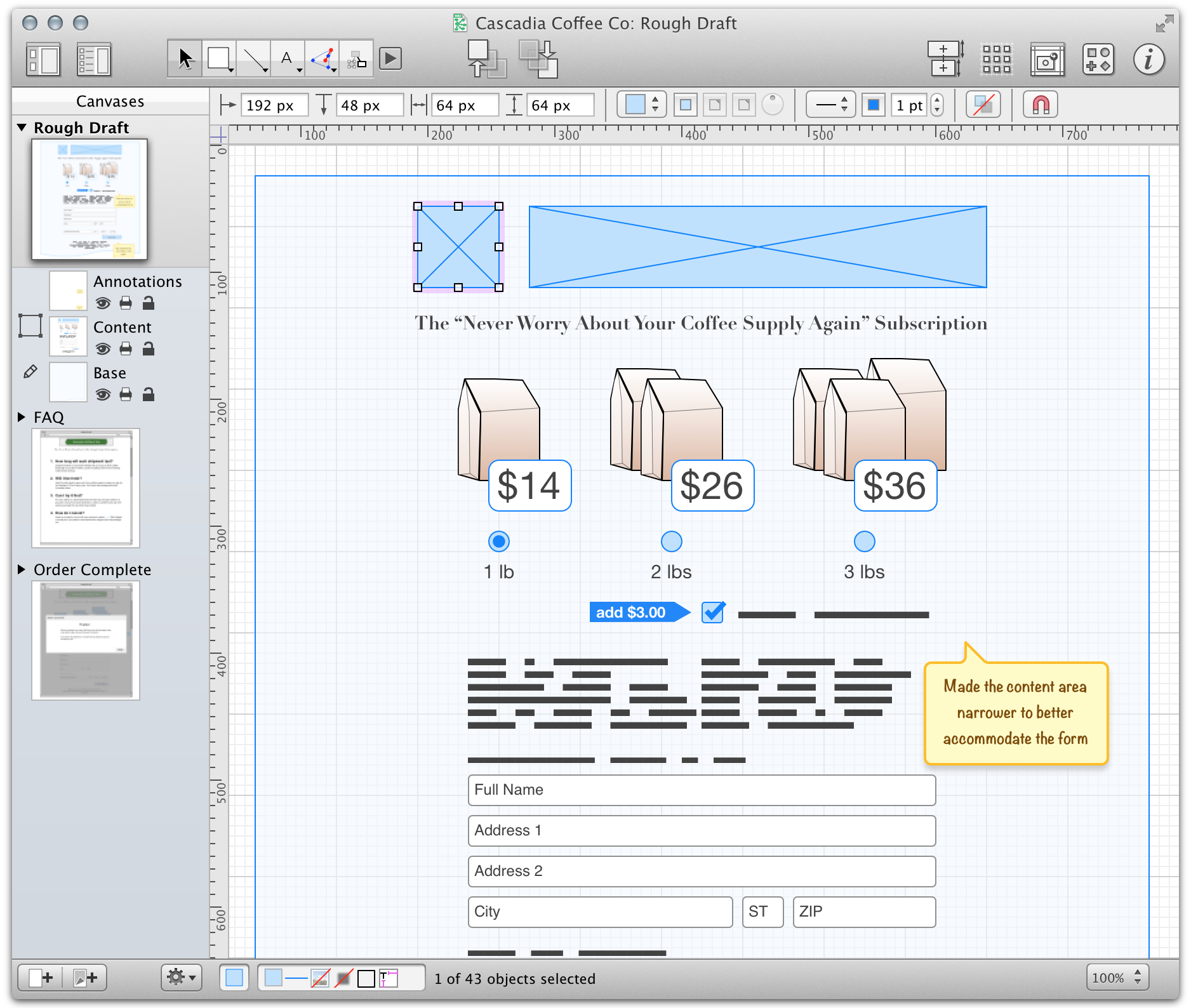 Draft
Take advantage of a vast library of stencils for a quick iPhone app mockup, a rough draft of next summer's vegetable placement, or planning a network. Or start from scratch with the Pen Tool to create your own set of custom shapes!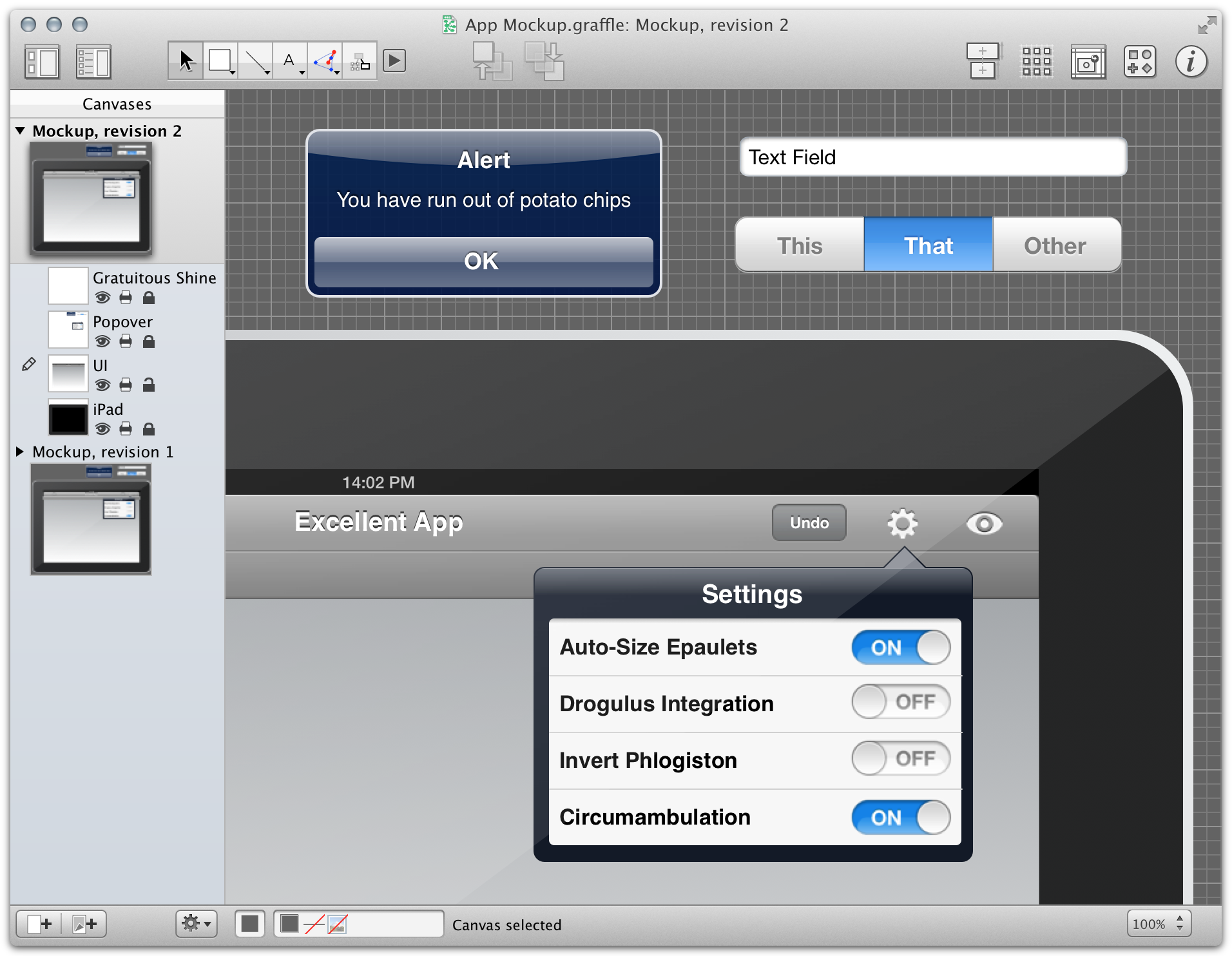 Build
Add the detail and polish you need, as you need it. Put your own style on UI elements or potted plants, create custom stencils for drag-and-drop creation later, and export your pixel-perfect document to the next person that needs it. The most advanced and easy to use wireframing and diagramming application.
OmniGraffle 5 is a paid upgrade from previous versions (2.x, 3.x, 4.x). License codes for those earlier versions of the software will not work with OmniGraffle 5 or OmniGraffle Professional 5. This is a free update for all owners of version 5.

The app will run in a fully functional trial mode for 14 days without a license. Also available for purchase on the Mac App Store. Requires Mac OS X v10.6.8 or later to run.
Latest release: August 27 2012
Bug Fixes
Fixed a reproducible crash working with certain Visio stencils.
Fixed a text wrapping bug when text variables were being used.
Fixed a rare crash when exporting to PDF using the Standard version of OmniGraffle.
Actions to open files should work more reliably when exporting to PDF and using Preview.
Searching for notes and metadata on installed stencils should be working again.