Fourteen years after the app's first release, OmniPlan 4 for Mac offers interface refinements and a trove of highly requested features—which means managing complexity just got even easier. In addition to these powerful new features, a wide range of improvements have been made throughout the app, making OmniPlan easier to use than ever before for day-to-day project management tasks—no matter how complex your project is. Download OmniPlan 4 for Mac (includes a free 14-day trial).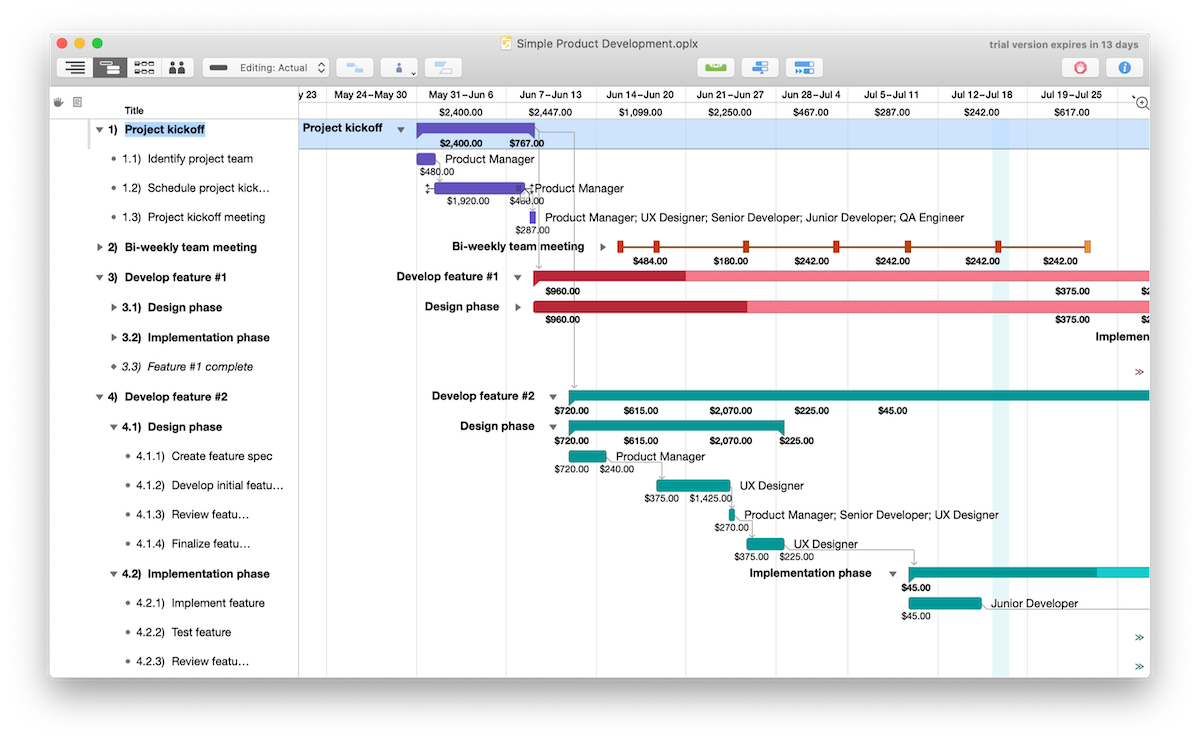 Highlights:
Recurring tasks: With this new, highly requested feature, users can create a recurring task that other development work can be scheduled around.
Interval cost and effort tracking: View the amount of effort scheduled to keep your project on track this month or cumulative cost through the end of the quarter with OmniPlan 4's new interval cost and effort tracking.
Modernized facelift: This release features a new project assistant, updated status bar appearance, and other enhancements to help new users set up projects and discover functionality. We've also overhauled our inspectors, making data more visible and easier to use.
New file type: Our updated flat-file format enhances compatibility with sync services.
To learn more about OmniPlan 4's new features and enhancements, read the release blog. We're excited to offer discounts for existing customers and new subscription purchasing options.
Download the app for Mac, and if you have any questions or feedback, email support@omnigroup.com — our amazing Support Humans are standing by, ready to help.