Designed for deliberate writing.
Brand new for iOS 9: Quick Actions, Multitasking, and Spotlight integration.
OmniOutliner for iOS
OmniOutliner for Mac
14 Day Trial • Standard: $49.99 • Pro: $99.99
Version 4.3.2 • Requires OS X 10.10
•
World-class phone and email support
•
OmniOutliner is feature-rich enough to see a novel from start to finish. You'll have more flexibility by putting sentences or paragraphs in easily referenceable nodes; way more powerful than a typical word processor.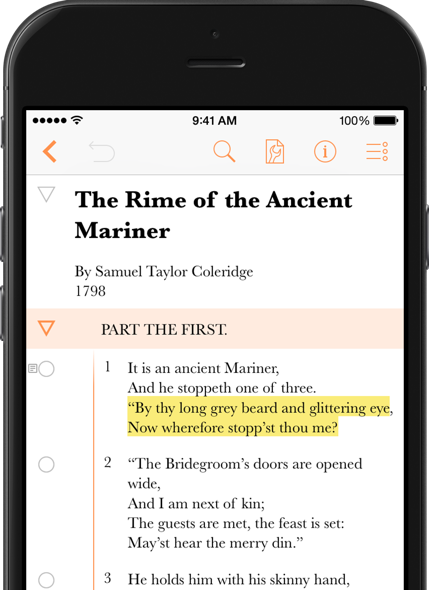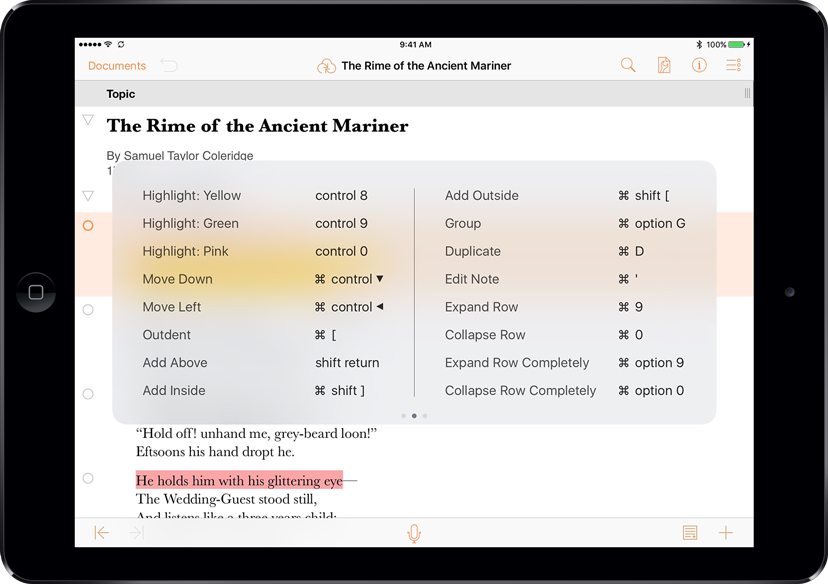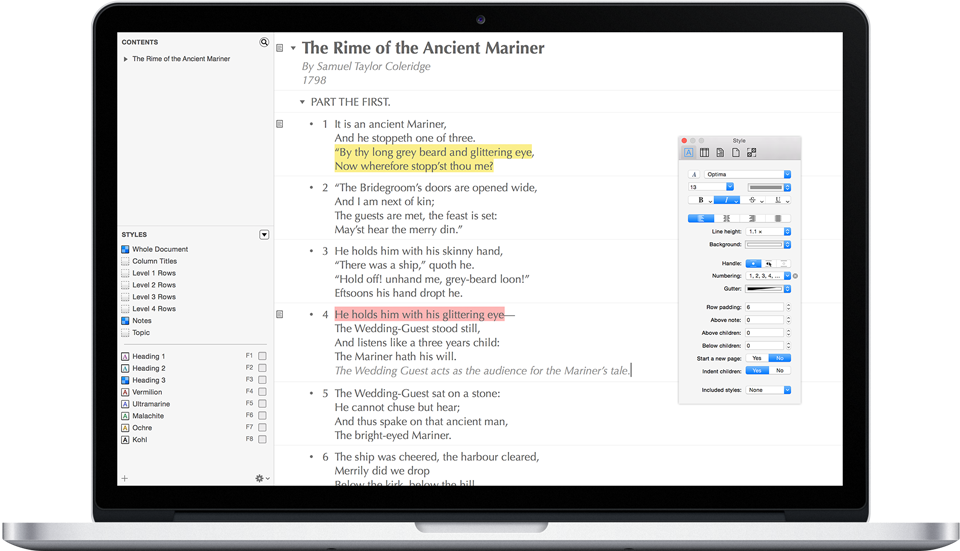 "There's no better tool for that sort of thinking/creative process than OmniOutliner. Fantastic keyboard support, too."
Use OmniOutliner to add structure to your information — something beneficial to more than just outlines. Expand or collapse what you need, when you need it, and zoom in or focus to move everything else out of the way. Reference material there if you need it, but not in your face.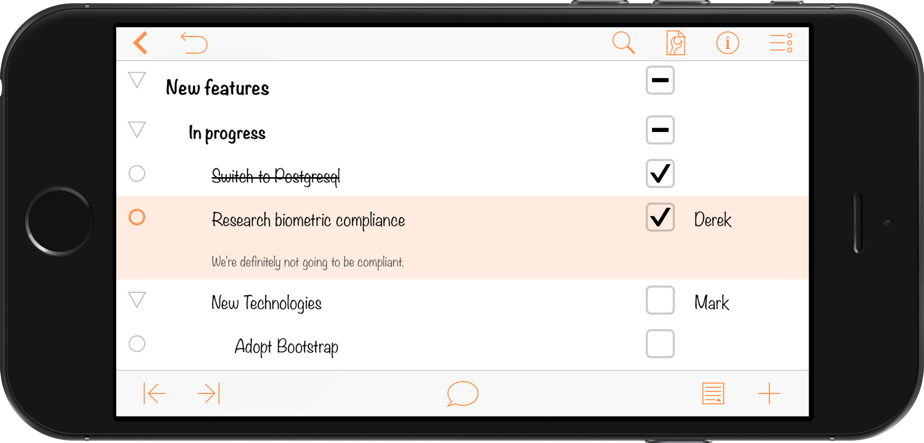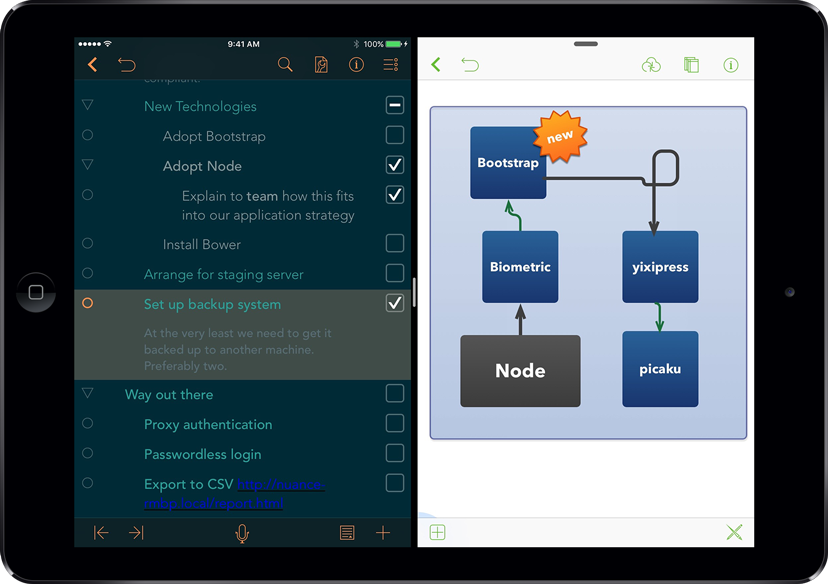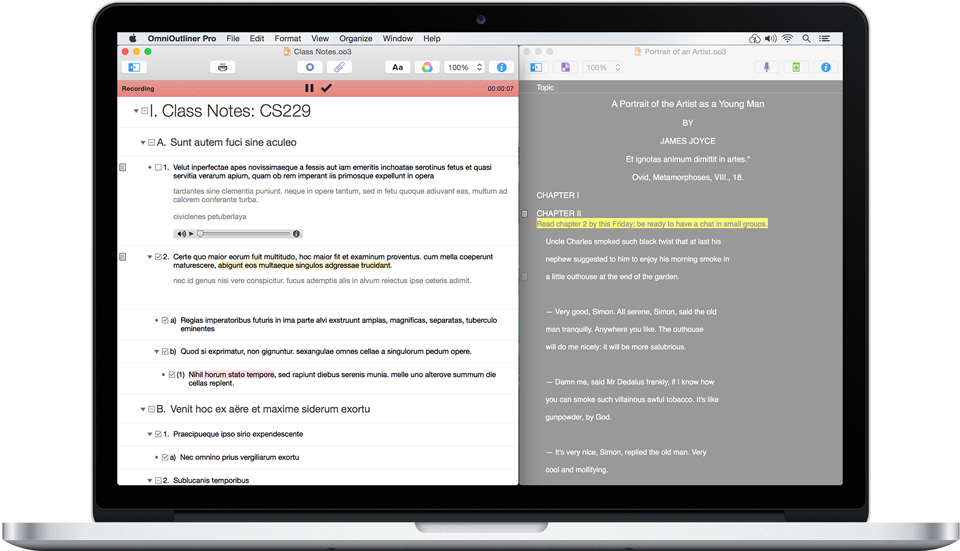 "OmniOutliner is one of my favourite and most frequently used productivity apps for Mac and iOS. It allows me to transform my random, unstructured ideas into outlines that are as attractive as they are useful."
Perfect for meetings, classes, or keying in need-to-know terms during a sailing lesson. OmniOutliner gets completely out of the way so you can type, return, and type some more. Start new documents with a template to keep everything uniform and expeditious. You'll find yourself starting all future work here.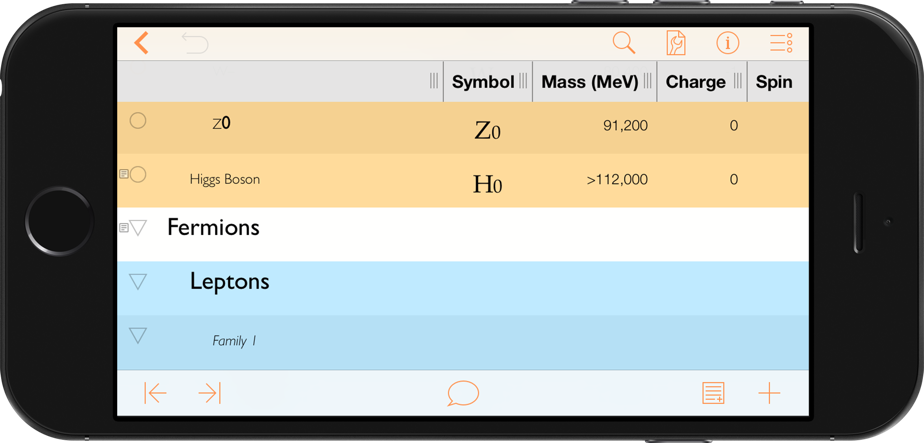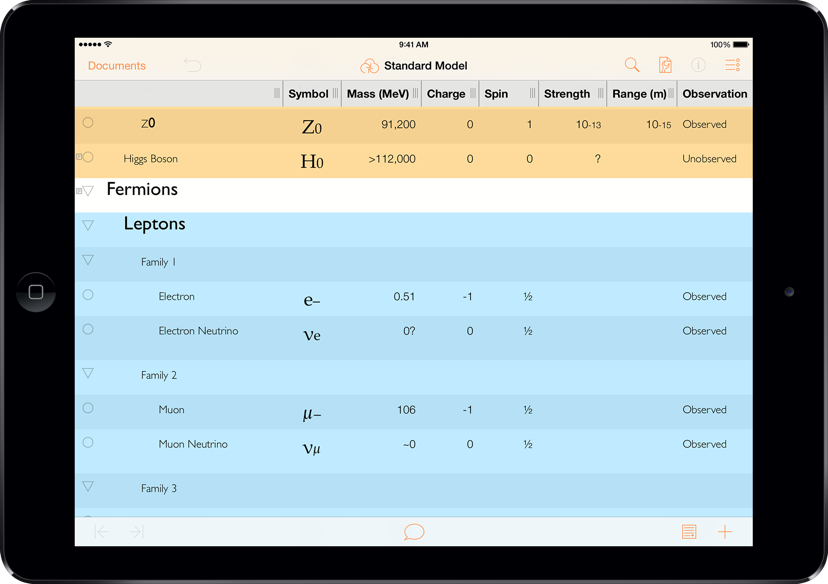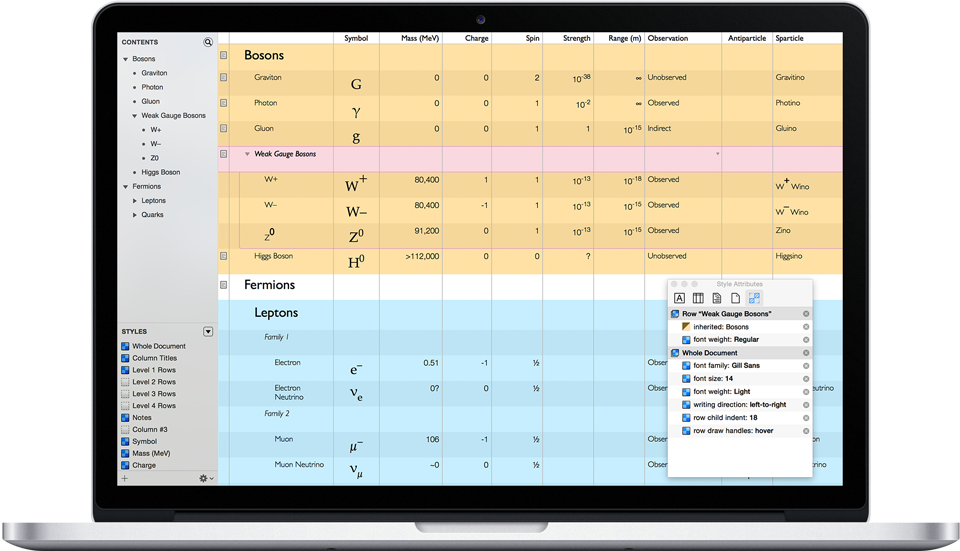 "I never cease to be amazed at all the roles OmniOutliner fills for me. I use it to make budgets, manage complex projects, and track billing and expenses, and more. All that, plus it's a really great basic outliner too."
Edit all of your outlines on any Mac, iPad, or iPhone using OmniPresence. It's free, reliable, and open. Your files are always intact and available—they'll even be waiting for you with Background App Refresh in iOS.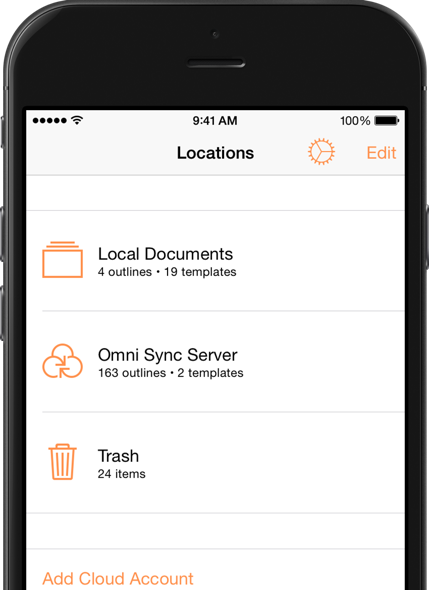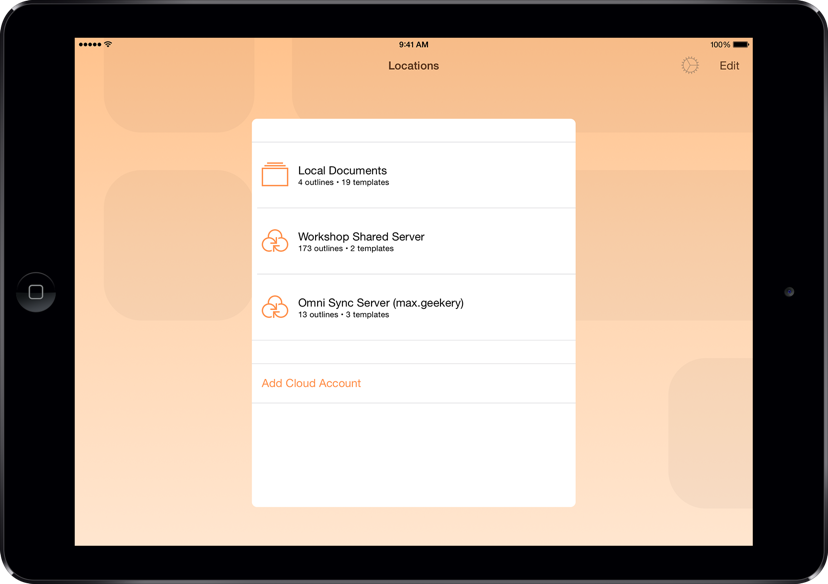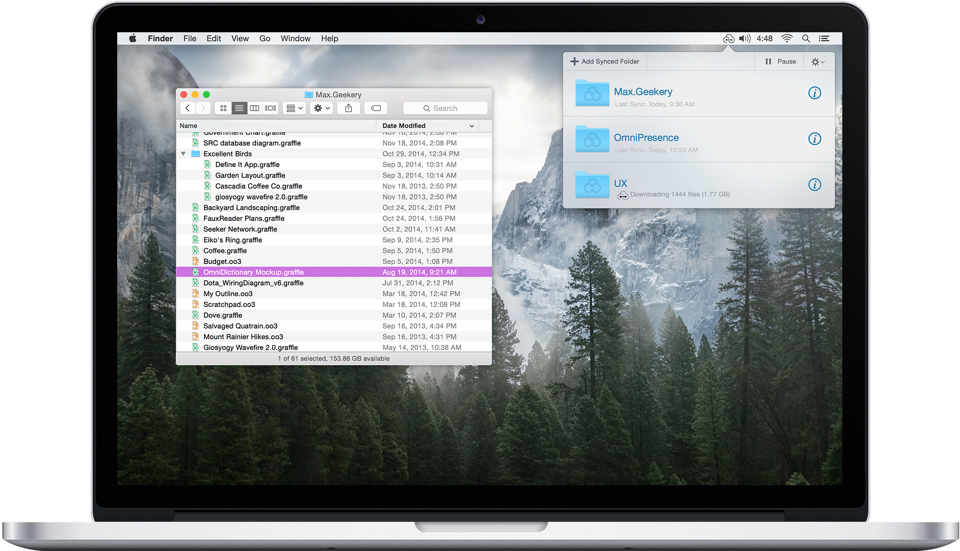 Upgrading to OmniOutliner Pro for Mac adds a whole lot of choice for designing, working with, and sharing your document. Add automation, reference links, and oodles of styling and formatting.
Workflow Automation with AppleScript
Workflow Automation with AppleScript
Combine the AppleScript language with OmniOutliner's wonderfully documented library for automation of all sorts.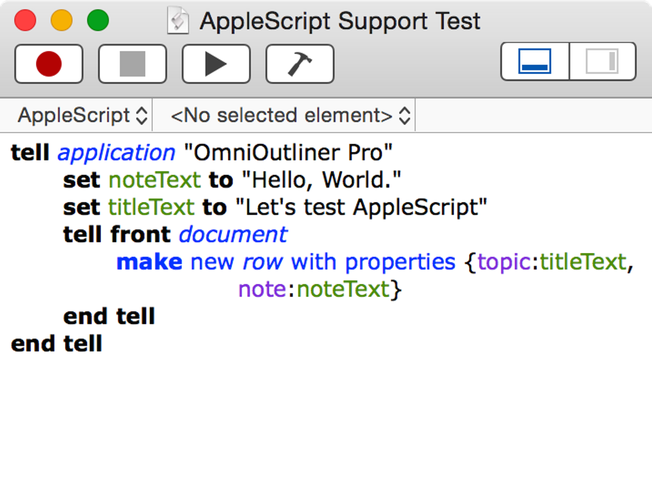 Microsoft Word Export
Word® is a necessity for some, and you'll be able to share with those that are required to use it! Export your document or basic outline to Word® with a few extra options, like plain text or Word-specific indentation.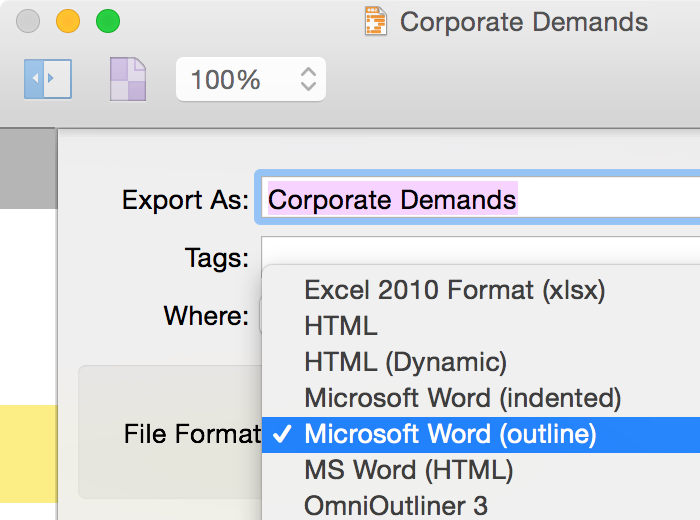 Cross-Reference with Row Linking
Cross-Reference with Row Linking
Copy and paste links to other places within your current document for quick callbacks. Easy and useful.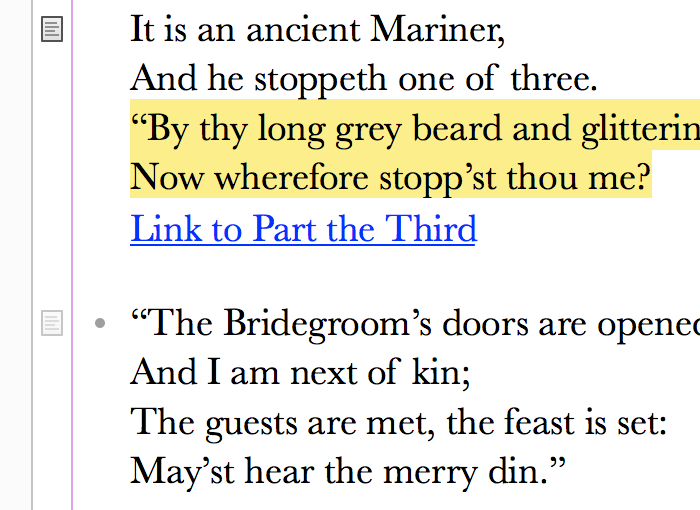 Advanced Styling & Formatting
Advanced Styling & Formatting
Change everything you'd ever want to on a row, word, character, or line. Page breaks, headers, and background colors, too. Even granular controls for indentation. Then, save it for later with a template.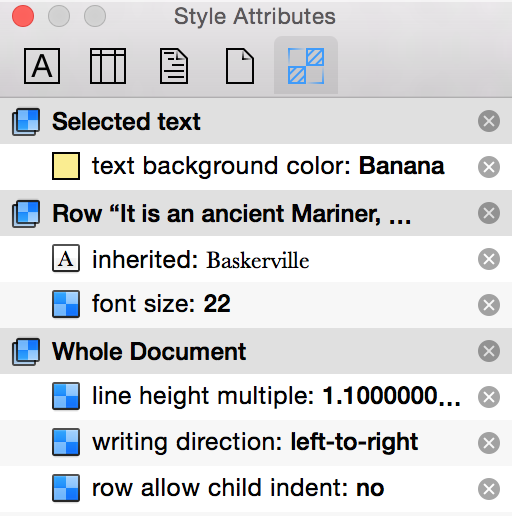 Truncated Row Text
Make it easier to focus on your current point by collapsing all the other rows in your document. Your current row is fully expanded, then tucks back into place with other rows once you move on.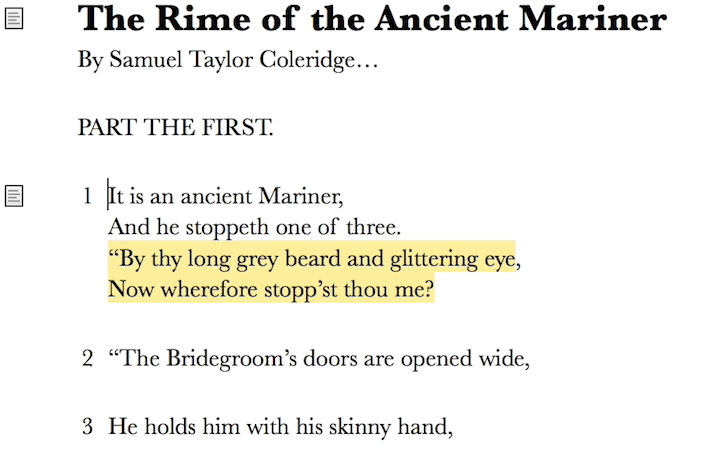 Column Controls
Not interested in seeing or sharing Column X and Y? Just hide 'em. Bring them back only when you need to.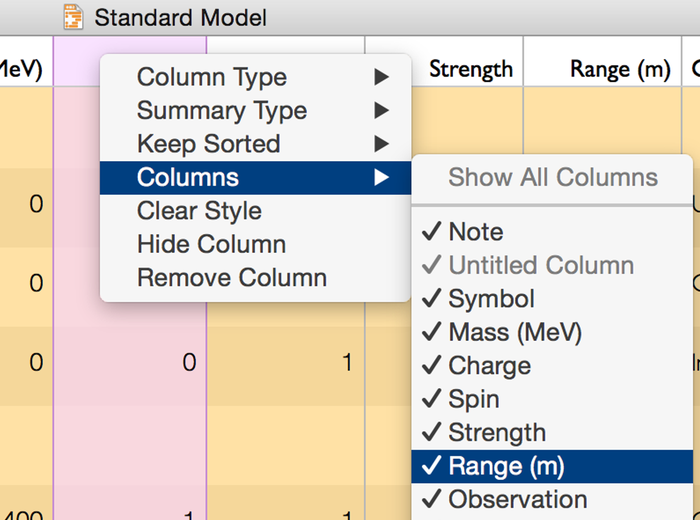 Mac
iOS
Document Syncing

Background syncing between Mac & iOS with OmniPresence
Smart Column Types

Use columns for checkboxes, dates, numbers — even automatic sums or averages
Text Zooming

Quickly change zoom levels via keyboard or toolbar
Rich Text

Style every aspect of each outline — or just use 12 pt Helvetica
Import, Export, & Sharing

Export to OPML, HTML, DHTML, and more. Then, share with others
Batch Find

Search your outline for a neat list of results
Attachment support

Support for images, recordings, PDFs, EPUBs, and more
Hardware Keyboard Shortcuts

Support for heaps of keyboard shortcuts — even on iOS
Inline Notes

Look at each row's notes right underneath
Document Theming

Swap out look A for look B. Themes included, or style your own
Document Templates

Set up a custom, stylized template for every scenario
Audio Recording

Get your thoughts down with audio, too
Named Styles

Easy references for specific styling, like "Blue Header 5" or "Serious Gray 44"
Spotlight Search

Find the Outline file you need right from Spotlight
Text Folding

Collapse what you don't need to see
Send to App

Share different formats of your outline with other apps and services
Column Visibility

PRO

Quickly show or hide the columns you need
Microsoft Word® Export

PRO

Adds a few additional formats on the Mac, too
Multitasking

Take full advantage of iOS 9's Slide Over and Split View support on iPad
Quick Actions

With an iPhone 6s or 6s Plus, create a new document right from the iPhone's Home Screen
Truncated Row Text

PRO

OmniOutliner collapses each line of text except the one you're working on
Workflow Automation with AppleScript

PRO

Use a full AppleScript library to read from, manipulate, and add to outlines
Advanced Style & Formatting Control

PRO

Adjust row metrics, page breaks, and handle visibility
Reference Linking

PRO

Quickly create links to other rows or sections within your document
Mac: OS X 10.10
iPad & iPhone iOS 9
Mac: v4.3.2
iPad & iPhone: v2.6
If your Mac doesn't meet the system requirements, you may have better luck with a previous version from the downloads archive.
Mac: German, English, Spanish, French, Japanese, Dutch, Italian, Russian, Simplified Chinese
iPad & iPhone: German, English, Spanish, French, Japanese, Dutch, Italian, Russian, Simplified Chinese