Hello friends!
Just last Tuesday, we released OmniGraffle 7. The culmination of a lot of work from a lot of different people—and definitely great input from customers—OmniGraffle 7 is something we're immensely proud of. We're really happy to share it with you.
Hello, 7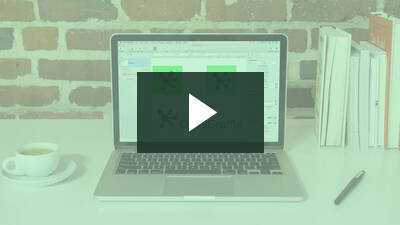 OmniGraffle 7 includes a whole bunch of new features that make life better for both UX and UI professionals. In the months that we solicited feedback from the public, we hard a lot from customers that their workflows had already gotten much faster.
Artboards and Artboard Layers—both new to OmniGraffle 7—make designing for the web and other platforms, sharing ideas with colleagues, and organizing your canvas much easier. Artboard Layers alter the content that sits on top of them so you can group items in ways that make sense and set up areas for super-fast asset exports.
On top of that, you can now convert lines to shapes and text to shapes. It's a great way to add more styling to text and lines, and to go one step further and actually tweak individual letters to your liking.
But there's so much more! Read more about OmniGraffle 7 in our latest blog post or peruse the newest features.
Getting OmniGraffle 7
We know OmniGraffle is important to a lot of workflows and incomes, and we think v7 will make everyone more productive. And now it's easier than ever to get started.
Two weeks ago, our CEO Ken wrote about Providing the best possible App store experience. Something we're certainly proud of for this release is that OmniGraffle—from the Mac App Store—now comes with a completely free 14-day trial. And because we're able to provide the initial purchase for free, we're also able to discount both Standard and Professional, something we've never been able to do before.
For new users, the price is exactly the same as OmniGraffle 6: $99.99 for Standard, $199.99 for Pro. Already own OmniGraffle? Current customers get a 50% discount. (And recent purchasers get the upgrade for free. More details here.)
Inside OmniGraffle Launches
We want to provide as many different learning experiences for OmniGraffle as possible. This week we launched something new: a compendium of quick OmniGraffle tips—some maybe obvious, some maybe not.
Check them out at Inside OmniGraffle.
But we'd also love to feature your tips if you'd like to share them! Occasionally we get emails from customers showing us things we'd never even thought of—and that's exactly what we'd like to add to Inside OmniGraffle. Email us!
Plus Free, Live Video Workshops
We have a few Facebook Live events planned to show off OmniGraffle 7 workflows—Like the page and come back at showtime to learn with us!
Introducing OmniGraffle 7 on October 18th at 11am PST:
OmniGraffle Product Manager, Dan Walker, takes you on a tour of the new features in OmniGraffle 7, from Infinite Canvas to Artboards, the redesigned Sidebar, and more.
Artboards in OmniGraffle 7 on October 19th at 11am PST:
Dive deep with Dan Walker into the new Artboards features in OmniGraffle 7, and learn how their flexibility can make your workflows more efficient.
UX Design with OmniGraffle on October 20th at 11am EST:
UX Designer Andrea McVittie shows how to design a small iOS app, moving your sketches and app ideas into OmniGraffle to create mockups to share with your team.
---
Enjoy your October.
Your friends in Seattle,
The Omni Group