A simple client for dictionary servers
OmniDictionary is a Mac OS X client for retrieving information from network dictionary servers. It's pretty straightforward: type a word into the entry field, hit return, and the definition is displayed. Search any DICT protocol server for definitions, translations, thesaurus information, and more.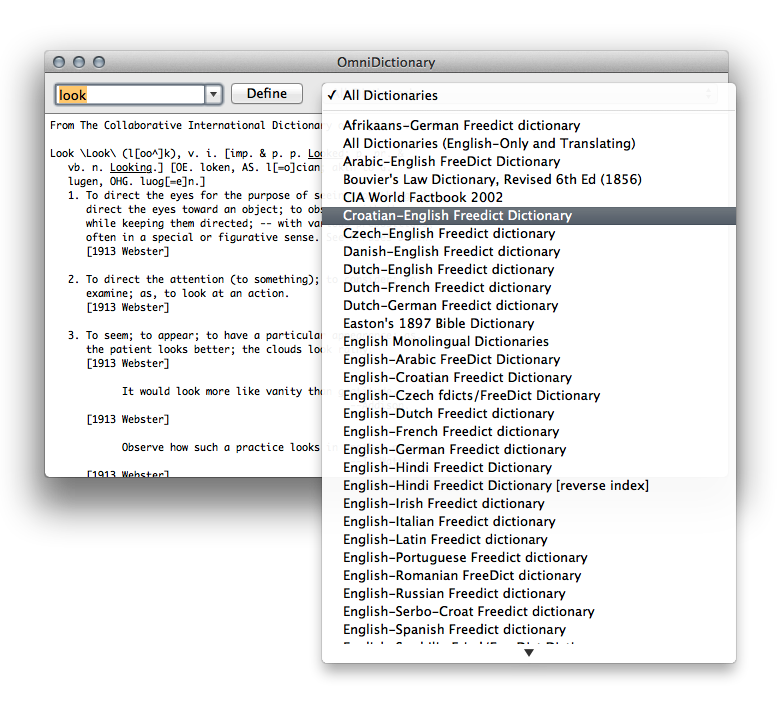 Search servers
By default, OmniDictionary uses the dict.org server, which allows you to select your preferred dictionary from a popup list or query all dictionaries at once.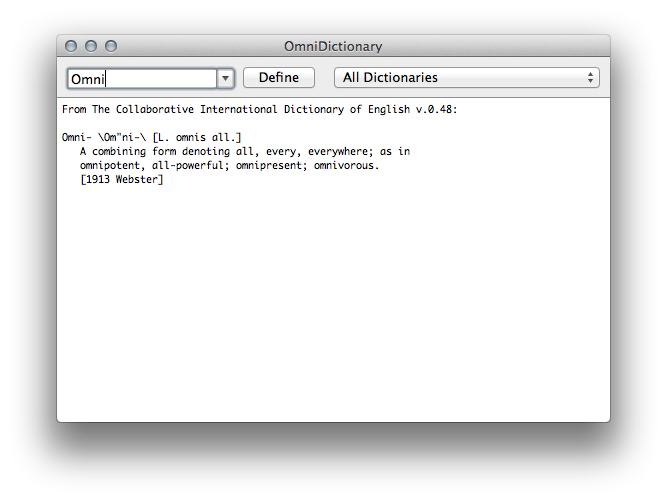 Launch from anywhere
To automatically launch OmniDictionary from any application, highlight the word you want to look up and hit ⌘=.
Latest release: October 16 2009
OmniDictionary is now a Universal binary that runs natively on both PowerPC and Intel-based Macs.
Framework and OmniCrashCatcher updates.
Localizations have been omitted from this release but will return in a forthcoming update.